The greatest challenge is not technical, it's social, writes Martyn Evans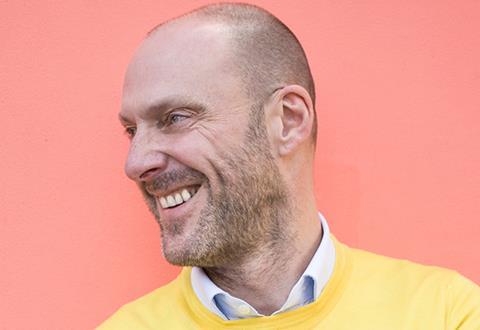 At the moment my inbox is flooded with two kinds of reports and articles: one full of advice about how to return to work safely and the other discussing whether the coronavirus pandemic will signal the death of the office.
The first set of documents are full of very practical advice about what seems to be a relatively simple process, until you dive in and start thinking about it seriously.
A survey of our 80 staff last week highlighted the complexity. Asked for their thoughts on a return to the office and their experience of working from home, more than 60% expressed concern about an early return – for many very practical reasons.
Most of those who have small children at home have no way of providing care for them if they have to return to office-based work and a number of them have underlying health issues or live with others who do.
But by far the largest majority of them said they would feel very anxious about having to use public transport. This feels like the key issue to me. Even if we can provide a safe working environment, protecting them as much as possible with increased cleaning, a new social distancing desk arrangement and rota working through the week, they still have to take the greatest risk of all to their health by packing on to busy tubes and buses. This is not a risk we are prepared to ask them to take and so we made the decision to keep our office closed until at least July.
So, we can talk all we like about how we might design our offices for a more flexible-working, socially distanced future, but if our staff simply can't get from their homes to their workplaces without putting their health in danger in our sprawling, un-dense capital city where many people live a considerable distance from their workplaces, we might as well sing into the wind.
In cities and towns around the country, companies will face exactly the same issues where, other than walking or cycling, car travel is the only safe mode of transport.
We have several million square feet of commercial office space in our development portfolio. What are we supposed to think about that as we talk through adaptation strategies?
It is very easy to imagine that those of us who have found it relatively straightforward to transfer our teams from office to home working could see a future when we have no significant central office space. That, of course, ignores the argument that, though we might technically be capable of doing our jobs remotely, human face-to-face interaction is essential, particularly in creative businesses.
Our greatest challenge as a business right now is not technical, it's social. How are we to maintain the culture of our organisation? I am beginning to feel stir-crazy now, eight weeks in. I can't conceive of a situation where I am not in a communal space with most of my colleagues, for most of the week. I miss human contact too much. Zoom just doesn't come close.
We have several million square feet of commercial office space in our current development portfolio. What are we supposed to think about that as we talk through adaptation strategies?
The other half of the emails that are filling my inbox are not quiet on the subject. Flexibility seems to be the most common answer. Not that we weren't imagining that before lockdown. AHMM's work on its White Collar Factory and for my company's scheme at the Old Vinyl Factory in Hayes is predicated on an understanding that early 20th-century modernist commercial factory buildings have a range of qualities designed for flexibility at a time when the fast-moving mechanical innovation of the modern workplace demanded it – large floorplates, big windows and high ceilings for the air cooling required to deal with increasingly hot machinery.
That flexibility is just what we need right now when we don't want to install vast air-conditioning systems and need the flexible floorplates for the lightning-speed change that our tenants demand.
If companies are going to need smaller floorspace as they move to a more changeable working pattern with a smaller proportion of their staff in the workplace at any one time, then we need floorplates in office buildings that allow flexible sub-division, the opportunity for central services and leases that recognise fast-changing business landscapes.
I don't think we have even begun to imagine the impact this pandemic will have on the future of our industry. It could be hugely exciting.