Martyn Evans looks at how to drive change through consensus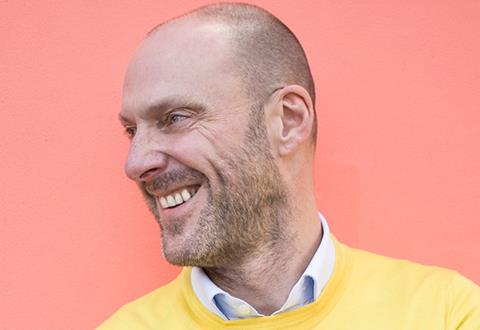 Cycling to work this week I listened to a podcast hosted by the two-wheel nuts Toby Fox and David Taylor who use a Desert Island Discs-inspired format to conduct a long-form conversation with a built environment specialist and committed cyclist. The latest episode of Tracks Of My Tyres features Patricia Brown who runs Central, a consultancy that provides strategic advice on city infrastructure, development and regeneration.
Pat's entire career has been built on her innate ability to connect people to create collaborative environments in order to make change happen. As I listened I couldn't help but think this was a podcast that everyone in our industry right now should be listening to.
For 10 years from 1997 Pat was chief executive of the Central London Partnership, the first really significant time public and private sector came together to do things to improve London.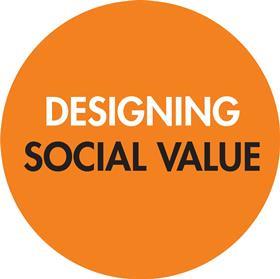 The private-sector property investment and development industry was flying and Pat, recognising people's interest in improving the quality of the built environment and the feel of the city as well as their interest in investing in it, knew this could only happen if there was a collaborative effort between everyone involved to deliver it. She describes it in the podcast as "enlightened self-interest" on the part of the development community.
Central London Partnership brought together representatives from higher education, private-sector development, finance and investment, the cultural sector, business leaders and London's local government to create a vision for future economic success built on quality of life and quality of experience of the city. It was about drawing a line under the car-dominated city of the 1970s and 80s and thinking afresh about how to create a city that moved efficiently and worked for everyone. The pedestrianisation of the north side of Trafalgar Square was one of the key interventions inspired by this process.
An early research trip to New York – remember those before any kind of foreign travel by local government representatives was branded a "jolly" and banned? – inspired the development of London's Business Improvement Districts (BIDs), seed funded by central government to promote investment in the public realm and a shared sense of pride in the city.
In the 25 years since Pat established the Central London Partnership London has, like all major cities, suffered from the twists and turns of health, economic, social and climate emergencies. It's a bewildering task trying to work out how to respond effectively. I have often wondered why Pat has never sought formal public office to be able to drive change through the power such election would bring but, listening to her talk, I understood why. It's simply because she feels she can be so much more effective as a behind-the-scenes facilitator, convening and enabling the kind of conversations, debate and collaborative working that gets things done.
It's a rare skill to understand with such sensitivity the inter-connectivity of the myriad components of what makes successful urbanism and the economic and social sustainability of a city. Pat believes that we should be spending more time talking together and reaching consensus about agendas rather than specific places. This is at odds with the nature of the development industry that is in business to build specific schemes by negotiating the planning system with local authority regulators.
She talks about aggregation – how do we ensure the widest possible buy-in to the issues that most effectively shape the wider city? This seems crucial in a post-covid world where it is not remotely clear to me who is leading London's recovery, exploring ideas for change that will not only allow us to build back but, in the government's words, to build back better.
It's also about easing conflict. Just bringing people together doesn't automatically mean they will agree. Careful negotiation, led by experienced facilitators, is necessary to find consensus among a raft of competing agendas and ideas about the best way forward.
How, for instance, do we most effectively reconcile the needs of motorists, cyclists and pedestrians in a city that's short of space? Empathy has to replace anger and conflict and that needs encouraging and shepherding to create a shared vision of a good life that works for everyone. You could argue that this kind of consensus-seeking slows things down – it's an argument we hear over and over in opposition to proportional representation. But I'd take slower consensus over speedier autocracy (or even inaction) any day of the week.
Pat's newest move is a project she calls London 3.0. It follows the London 1.0 that she was instrumental in defining in the late 1990s and the London 2.0 that began with the arrival of the GLA and the London mayoralty. It's driven from her belief that London is a city that needs constant reinvention and the only way to do that is to bring together everyone with a stake in its success around a virtual table, spotting links and leading agendas around which they can reach consensus. I think, right now, we need this more than ever.
Postscript
Martyn Evans is creative director of U&I