Preparing your house for the next heatwave requires thinking tactically about solar and natural ventilation, before rushing into expensive high-tech fixes, writes Susan Roaf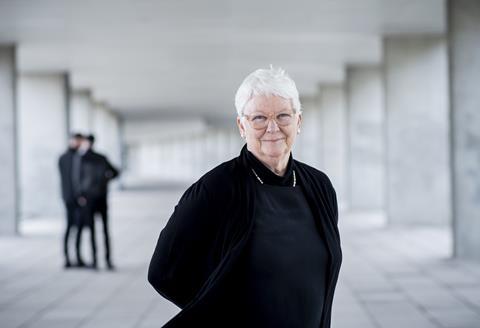 2023 is predicted to get even hotter than last year because the three-year cycle of the cooling weather pattern known as La Niña is ending and her hotter brother, El Niño, will arrive. He tends to play havoc with the global climate, causing intense storms in some places and droughts in others.
Scientists predict that this year global temperatures may rise "off the chart" and deliver unprecedented heatwaves because El Niño now combines with background global heating – and the effects will be worst in cities with their heat islands.
My neighbour asked for advice on keeping their home cool in the super-heatwave last summer. Her 1950s five-bedroom detached house faces south onto our suburban road. Lucky I visited her!
I potentially saved her a substantial sum by advising her not to instal and run an air-source heat pump to "air-condition" the house and heat it in winter. She had been advised to rip out her newish gas condensing boiler that heats the house cost-effectively in winter in order to put in an air-source heat pump.
Shade the house windows and walls with external shutters or shades for the south and west-facing kitchen windows
The issue for her was not cost but what was a) best for the planet and b) would stop her daughters from over-heating, especially the youngest in the attic bedroom. Having walked around the house it was clear that it was large enough to provide lots of useful cool refuges during hot spells, especially in the ground-floor rooms facing north over the garden.
So then it was a matter of exploring the available adaptive opportunities to reduce peak temperatures at the hottest time of year. She had thick curtains in the south-facing windows on the ground and first floors but I pointed out that the solar gain cannot then escape back out once it has penetrated the glass. So I made some suggestions:
Shade and ventilate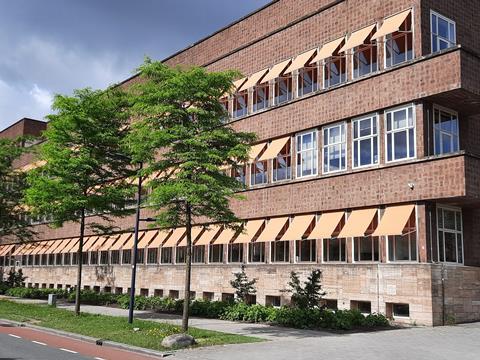 Step 1: Shade the house windows and walls with external shutters or shades for the south and west-facing kitchen windows. Awnings or a vine-covered pergola over the dining terrace in front of the west-facing patio doors of the annex.
Such systematic small improvements will make a huge difference to indoor temperatures. However, during heatwaves more may need to be done.
Step 2: Manage air movement indoors with natural ventilation pathways. My neighbour has lots of opening windows and Velux windows in the roof to enable both cross and stack ventilation to either cool occupants or dump heat out of the building.
In heatwaves all the south and west-facing windows that draw in air heated by the walls and surfaces around them can be shut, and the north-facing doors and windows onto the garden opened to draw in fresh air that may well be 5°C cooler than in the hot front garden.
Fans are the future
Step 3: It's all about using fans. Fans are fantastic. She was worried that her daughter in the top bedroom would overheat having recorded a temperature of 32°C last year in that heatwave.
In extremis the daughter, who never complained of being too hot, can go down to sleep in a cool north-facing room on the lower floors. But what temperatures is she thermally safe in?
You may think that is way too hot, but measure the temperature in your own bed
The UK is discussing raising the maximum recommended bedroom temperatures from 26°C to 29°C in light of extensive field and laboratory research. You may think that is way too hot, but measure the temperature in your own bed, between your body and its coverings. You will typically find it to be between 29°C and 30°C anywhere in the world because we humans have the same core temperature of around 37°C.
Our thermal regulatory systems are all pretty similar and our bodies have a similar 'comfort sweet zone', or Thermo-Neutral Zone (TNZ) - the band of temperatures in which a naked resting body does not need to expend any energy to stay warm without shivering and cool without sweating. Imagine lying in the shade by a swimming pool in a Mediterranean holiday wearing only a swimming costume on. Perfect.
This figure shows what the TNZ roughly is – anywhere between say 28°C to 33°C (around lower and upper mean skin temperatures). If there is a fresh breeze the rate of heat loss from the skin increases evaporative heat loss and you can add 2°C to 3°C to the comfort temperature.
Meanwhile architects at the University of Berkeley, California are doing amazing work on fan cooling
Don't be conned by the HVAC industry's comfort zone of 20°C to 26°C, above which they mandate that air-conditioning should be installed. That industry is paid according to how much HVAC equipment they design and build into buildings and yet they write the building regulations and standards.
Meanwhile architects at the University of Berkeley, California are doing amazing work on fan cooling. See this excellent presentation from Stefano Schiavon. You can save from 7 to 15% of the energy used in a building simply by widening the comfort zone by a single degree.
Check out their easily usable tool to design the optimal spacing and fan types for rooms, with advice on how to ensure that the air movement is comfortable for occupants. They are putting fans into and around many different building types from Singapore to San Francisco.
Only air-condition where and when necessary
Step 4: Use local Personal Comfort Systems (PCSs). This might mean a small AC unit in a room where you are working - just as people working from home in winter use small efficient heaters in the warmest room in the house, rather than turning on the central heating. Cool the person not the building.
If you are really suffering in a smaller flat or home with large west-facing patio door with no, or few actual opening windows (possibly with a heat recovery system that is actually heating the spaces when it is hot), then possibly think about moving. I give similar advice to people with homes on flood plains where insurers will only repair the home once, then cease to insure it.
Some units there were so over-glazed, with insufficient opening windows to provide relief cooling, that they became un-occupiable
In badly overheating homes you can try suing the designers for reparations. In 2016 two US architectural firms settled out of court for millions of dollars in a suit brought by the Beacon Residential Community Association, occupants of a 595-unit luxury condominium complex in San Francisco.
Some units there were so over-glazed, with insufficient opening windows to provide relief cooling, that they became un-occupiable once the sun came out. The suit deemed that the architects were responsible, culpable, and had a responsibility to design 'fit-for-purpose' accommodation both now and for the future.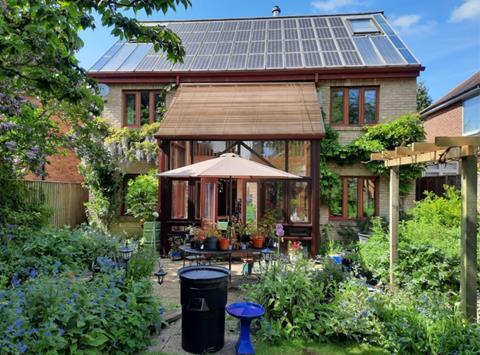 Step 5: Room air-conditioners in spaces where people are likely to be.
Step 6: Fully air-condition the buildings, but only when needed. HVAC systems are typically over-sized by engineers by at least 30% just in case.
It is not uncommon in a glass box building to enter rooms that also need local plug in ACs to stay cool. Madness really.
Exactly who can afford to pay the energy bills in these flats in our world of disappearing middle classes?
It is heart-breaking to see the high rise glass box offices and residences with no opening windows or balconies still going up in cities like Manchester, Glasgow and Edinburgh, cities where well-designed buildings need never use AC. Exactly who can afford to pay the energy bills in these flats in our world of disappearing middle classes?
Clients need certainty
Getting back to my neighbour, it was really important to reassure her that shading and natural ventilation will help enormously; that she can exploit the different micro-climates in her house effectively and that her house can be thermally safe at higher temperatures. People adapt to the temperatures they normally occupy and if they become uncomfortable and can do something about it they will. As the temperature gradually rises we adapt - although not to sudden leaps of course, unless we expect them.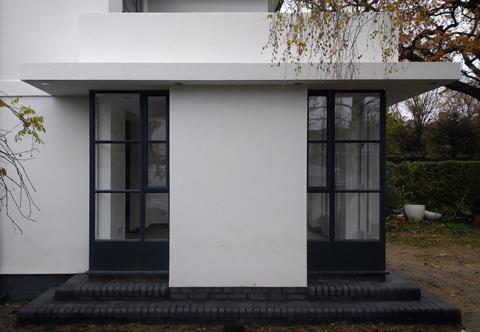 Fortunately, some architects are experimenting with climate ready building thinking, interestingly following former design wisdom. In a new extension to a Hampstead Garden Suburb house, James Dunnett has followed the Art Deco aesthetic and built a high mass extension with extended cornices for shading.
Sensibly sized windows that can open and some southerly glazing that can add to the passive heating in winter. All steps to ensure it has a well-behaved indoor climate in winter and summer. The mass and the shading will make all the difference to the indoor climate of the east-facing interior.
Energy efficiency and net zero metrics
The future of design will be highly influenced by ideas around energy sufficiency. The recent IPCC report on Mitigation of Climate Change, explains that while energy efficiency is about continuous short-term marginal technological improvements to mechanical systems (e.g. improved heat pumps), Energy Sufficiency concerns long-term actions driven by non-technological solutions. It is about the actual design of the building itself and the number of adaptive opportunities that are baked into it to enable the building to evolve over time to a heating world.
Sufficiency is about all those small opportunities
My next step in the Oxford Ecohouse is to add a retractable shade above the sunspace roof. I hope this adaptation will help me out in a world where climatologists are warning us that we need to start designing for summer temperatures of 45°C and above in the UK.
Sufficiency is about all those small opportunities I was talking to my neighbour about to improve comfort locally - options that only use as much energy as necessary to stay thermally safe, even in more extreme temperatures. The local next step for sufficient design is to produce and store the energy that is needed to power the building.
I did just this in 1995 when I installed the UK's first solar roof. 28 years later it still exports twice as much electricity over the year as it imports, making it a genuinely Net Zero building.
But that is another story, and one we will develop for our next conference in September in Edinburgh on Measuring Net Zero. Join us there if you want to share and learn about the metrics for energy sufficient and net zero buildings.
This all begs questions around whether the government is actually serious about our net zero future. Do they not understand issues of sufficiency?
Why do they not mandate that all buildings must have opening windows and solar systems? Why don't they take VAT off shading for buildings?
Why do they allow the most energy profligate buildings in the world - glass towers - to proliferate? Why is it all about heat pumps? Who writes these policies?
Postscript
Susan Roaf is emeritus professor of architectural engineering at Heriot Watt University, Edinburgh. She is best known for her work on adapting buildings and cities for climate change. She has written and edited 22 books on sustainable design and climate change adaptation, including Adapting Buildings and Cities for Climate Change, by S Roaf, D Crichton and F Nicol, Routledge, 2009.