Colourful building 'designed to address city's old and new fabric'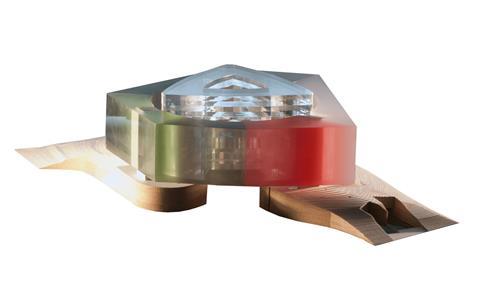 OMA has won an international design competition for Lille's new court complex.
Rem Koolhaas' practice beat a shortlist of four to land the Palace of Justice job.
The building, commissioned by the Ministry of Justice, will house Lille's high court and district court.
It will be built near the remains of Vauban's 17th-century fortifications on the outskirts of the city.
OMA's design has a colourful multi-faceted façade which the architects says is "able to address a wide range of different elements from the city's past and present".
The base of the building houses the public areas and major courtrooms. A central triangular tower rises above this containing all the minor courtrooms. This tower is surrounded by a ring of offices floating above the base.
"The interiors of each of the building's components are conceived to make all the procedures of justice accessible, even inviting, free of the intimidation that has traditionally been the main characteristic of the architecture of justice," said Koolhaas.
The design team is led by him and Ellen van Loon.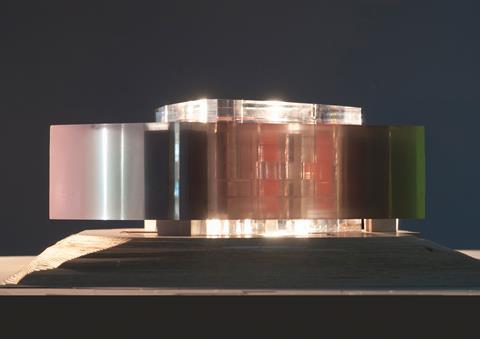 The project marks OMA's return to Lille for the first time this century. The practice designed the masterplan for the new Euralille district (1989) and the conference and exhibition centre Congrexpo (1994).
OMA's design team is led by Ellen van Loon and Rem Koolhaas.
It is due to be completed in 2023.