Blox also contains flats, offices and restaurants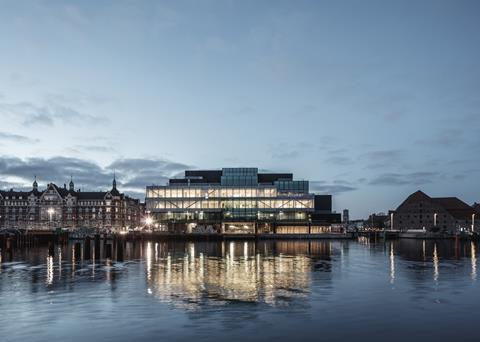 OMA's new home for the Danish Architecture Center in Copenhagen has opened.
Blox, designed by OMA's Ellen van Loon with Adrianne Fisher, was officially opened by Queen Margrethe II of Denmark before the doors were opened to the public.
The mixed-use scheme contains 22 flats, offices, exhibition and co-working spaces, a café and restaurant, book shop, fitness centre and an underground automated public car park.
The project was built on a site known as the Old Brewery, split by one of Copenhagen's main ring roads, whose potential had not been spotted until design work began.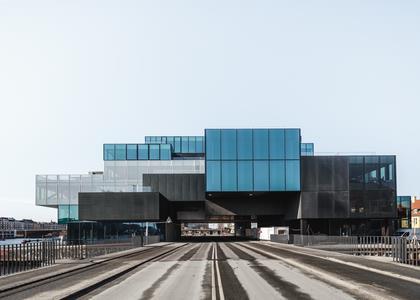 The building straddles the road, connecting the parliament district with the harbour front.
Van Loon said it was this "discovering of its own site" as well as the "acrobatic" mixing of uses that marked the project out.
"A space for cars becomes a space for people; a space to pass through becomes a space to reside," she said.
"Contrary to most city blocks in Copenhagen – often introverted and inaccessible – the building absorbs the city's life.
"Blox is a building that embraces the infrastructural challenges of its context. By radically intermingling urban functions, we blur the boundaries between the different programs. The DAC is at the heart of the building, surrounded by its objects of study: housing, offices and parking – permanently in flux, connecting various uses and users together, almost by chance," she added.