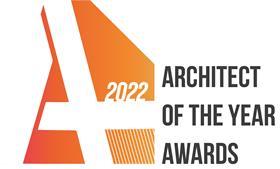 Winner of the Retail and Leisure Architect of the Year Award 2022, FaulknerBrowns Architects guides us through the specification challenges present at Britannia Leisure Centre in east London
FaulknerBrowns' body of work impressed the judges at this year's AYAs, as the practice took home the award for Retail and Leisure Architect of the Year.
In this series, we take a look at one of the team's award-winning projects and ask the firm's partner, Steve McIntyre, to break down some of the biggest specification challenges that needed to be overcome.
What were the key requirements of the client's brief? How did you meet these both through design and specification?
Britannia Leisure Centre sits alongside Shoreditch Park and was built as part of a wider masterplan, which includes a new school and sixth form college and new homes. A key driver for the client was therefore creating a compact building footprint while providing the best facilities for the community.
The site for the leisure centre was previously used for tennis and 5-a-side courts, so we needed to relocate these.
In response, we designed a stacked facility, with key sports spaces interlocking each other over four levels.
Britannia combines a six-lane 25m swimming pool, a training pool, toddler pool and splash deck at ground level with fitness suites and exercise studios, a six-court sports hall and squash courts above, with open-air tennis and 5-a-side pitches on the rooftop.
This solution reduced the building footprint to sit within existing hard surfacing on the site and allowed a new public square to be created at the centre's entrance.
What were the biggest specification challenges on the project?
This stacked solution created a unique set of technical challenges. The superstructure needed to accommodate large spans across both the pool halls and sports hall.
This was achieved using two storey high trusses, and integrating these into the fabric while maintaining visually clean and elegant sports spaces, which required careful coordination and specification.
In addition, environmental separation between wet and dry sports spaces was more technically challenging. Typically, this is a vertical solution (walls between spaces) but in a stacked design, spaces above and below each other need to be environmentally separated.
What are the three biggest specification considerations on retail & leisure projects? How did these apply to your project?
Firstly, retail and leisure projects need to meet the high-quality expectations of both clients and the public. These now include expectations for sustainability and energy use – our design for Britannia needed to meet BREEAM excellent and uses natural ventilation and solar gain to minimise the operational energy use associated with leisure facilities, as well as PV panels to generate energy.
Secondly, material durability and maintenance is a key specification consideration. High footfall projects, like Britannia Leisure Centre which welcomed nearly 400,000 visitors in its first six months, need to be able to stand the test of time and be hard-wearing.
Finally, leisure projects require a great deal of care when specifying materials which will be exposed to the pool hall environment. These warm, humid spaces inform the specification of a wide range of products within the building.
What did you think was the biggest success of the project?
The project's biggest success is a huge increase in local participation in sport.
The centre was designed to be inclusive and accessible to all, and we consulted closely with local residents, sports teams, SEN schools and even Hackney's LGBTQ youth group to understand and address the barriers people were facing in accessing sport and leisure activities.
We also positioned the centre's most visually dynamic spaces, such as the pool halls and exercise studios, around the perimeter, with large, glazed openings to engage people from both the street and Shoreditch Park.
We have been delighted to see how successful this has been in encouraging the community to get involved.
Project details
Architect FaulknerBrowns Architects
Project manager Hadron Consulting
Landscape architect Churchman Thornhill Finch
Planning consultant Tibbalds
Structural engineer Buro Happold
M&E consultant Van Zyl De Villiers
Quantity surveyor Core Five
Acoustic consultant Max Fordham
BREEAM assessor Buro Happold
Main contractor Morgan Sindall
Piling Keltbray
Structural steelwork Severfield
Precast concrete cladding Sterling Services
Water filtration Barr + Wray
Internal partitions Craft Partitions
Internal blinds InterLace
Sports flooring Everroll
Timber sports flooring Pica Floorings Ltd
Flume installation iPlay Water Attractions
Sauna and steam rooms DaleSauna
Anti-drowning system Poolview Ltd
Our "What made this project" series highlights the outstanding work of our Architect of the Year winners. To keep up-to-date with all the latest from the Architect of the Year Awards visit here