Architect rues UK procurement shortcomings compared with France and Germany
Just four design competitions were launched in the UK via an Official Journal of the European Union notice this year – compared with hundreds in France and Germany, according to a new crunch of official statistics.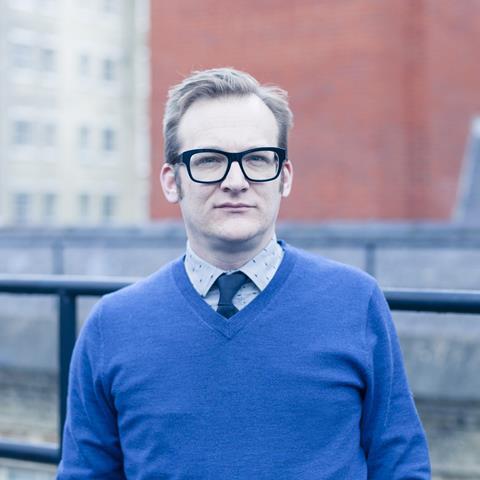 Russell Curtis, who campaigns on procurement issues and who unearthed the figures, said the data suggested a degree of risk-aversion among public-sector procurers that effectively excluded smaller practices from showing their ideas via competitions.
As well as being a founding partner of the RCKa practice, Curtis is a director of the Project Compass community interest company, which provides free access to Ojeu architectural tender notices in the UK and other market intelligence to the sector.
He said competitions opened up opportunities for small and emerging practices in a way that conventional procurement did not – because of a UK pre-qualification emphasis on criteria such as track record, professional indemnity insurance and turnover.
According to the pan-European figures, French procurers launched 758 design competitions via the Ojeu route this year, German clients launched 291, Austria launched 50, while 41 were launched by Italian procurers.
The UK, meanwhile, launched just four design compteitions – the same figure as the Republic of Ireland and Croatia. While the figure was higher than that for the Netherlands, Cyprus and Iceland – which managed two each – it is significantly below Spain's 30, Poland's 25 and the Czech Republic's 18.
Of all the EU member states for which figures were provided, Liechtenstein had the highest proportion of contract awards that resulted from an Ojeu design competition. Three of its four relevant Ojeu notices resulted from a contest.
Curtis said there was no reason why the UK could not generate a similar number of Ojeu design competitions as France – other than the UK's "propensity for bureaucracy and risk mitigation which raise the barriers to entry".
Ojeu design contests in 2018:
France: 758 (Proportion of Ojeu contract awards: 11.43%)
Germany: 291 (Proportion of Ojeu contract awards: 4.98%)
Austria: 50 (Proportion of Ojeu contract awards 12.92%)
Italy: 41 (Proportion of Ojeu contract awards 4.99%)
UK: 4 (Proportion of Ojeu contract awards 0.36%)
Liechtenstein: 3 (Proportion of Ojeu contract awards: 75%)
He said that even beyond design contests there were far fewer Ojeu notices in the UK than in comparable countries.
"This doesn't mean that there's less work, rather that we put much more by value through Ojeu than similar economies – we just do so in a smaller number of larger contracts," Curtis said.
"The inevitable consequence is that a huge volume of work is hoovered up by the likes of Carillion and Interserve because they are the only ones with sufficient size to qualify. Look where that's got us!"
Curtis said he believed that a more proactive attitude towards driving opportunities for SMEs would be helpful.
"It does seem that government is beginning to take this a bit more seriously," he said.
"The Cabinet Office's Mystery Shopper service has recently rebranded as the Public Procurement Review Service which at least suggests that changes are afoot. But it needs shaper teeth.
"Rather than a mild slap on the wrist, it needs powers to force public bodies to restart defective procurement procedures where these have fallen short.
"This prospect should force such organisations to improve their processes or, even better, seek expert advice if they're not sure how to go about it properly."