Ten design teams in running for Royal Botanical Gardens' main exhibition of 2023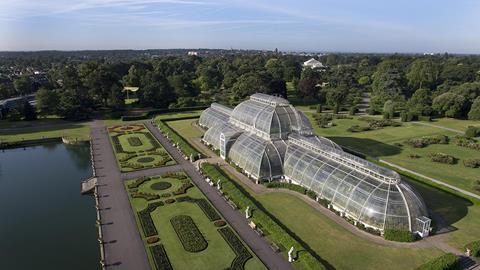 Tonkin Liu has been shortlisted to deliver one of the treehouses that will form part of the Royal Botanical Gardens' main exhibition at Kew next year.
Ten design teams from around the world have been picked for the final round of the international competition to create structures for the Treehouses at Kew project, which is being run in conjunction with charity the Museum of Architecture.
The project aims to communicate the value of good design, the use of sustainable materials, and the extent to which trees are the lungs of the planet – all against the backdrop of Kew Gardens' 14,000 trees.
Paul Denton, head of visitor programmes and exhibitions at Kew, said more than 200 entries had been submitted for the competition to design three of the treehouses for the event, which will run from April to September.
Another three treehouses will be direct commissions by architects from Kew's "designated international scientific priority" countries. A seventh treehouse will be co-designed in collaboration with young people.
Next year's event will also include a gallery exhibition and a dedicated programme of events. Kew expects close on 1 million visitors to see it.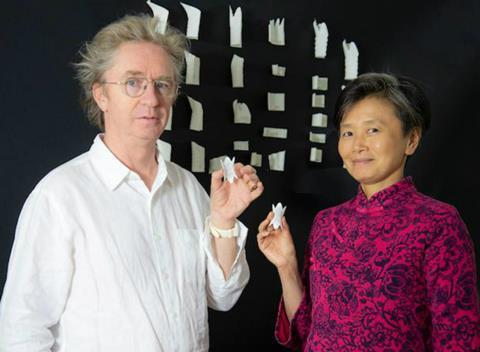 Each of the three design-competition treehouses are allocated an individual species of tree and theme. They are: "celebrating play", which is earmarked for a Norwegian maple; "highlighting nature's architecture and biomimicry", which will be built on a pine tree; and "showcasing the use of sustainable materials and innovative designs", which will be hosted by a silver lime.
The brief for the competition was that all treehouses should be designed and built using sustainable renewable materials, and that they should "celebrate and explore key aspects of trees and their importance to our world by bringing visitors closer than ever before to Kew's living collection".
MoA founder and director Melissa Woodford said practices' responses had been incredibly varied.
"There were many that I would have loved to see realised," she said. "I am, however, thrilled with the chosen shortlist and I can't wait to see how the architects develop their ideas with the use of the Xilonor CLT to further explore the treehouse themes."
Xilonor is one of the event sponsors, along with Finsa UK and Arup.
Competition judges – who include RIBA president Simon Allford – are due to pick three winning design teams by the end of the month.
Treehouses at Kew shortlist
Tree 1: Celebrating play (Norway maple)
:: Tonkin Liu with Sam Clark, Gary Grant and Martin Bailey (UK)
:: Unknown Works in collaboration with Construkt CLT (UK)
:: India Aspin with Amy Jenkins Smith (UK)
Tree 2: Highlighting nature's architecture and biomimicry (pine)
:: Sabela Rey Vila + Ignacio Garcia Donoso (Spain)
:: Kevin Kelly Architects with Stand Engineers (UK)
:: Studio John Bridge Ltd in collaboration with Atmosfera (UK)
Tree 3: Showcasing the use of sustainable materials and innovative designs (silver lime)
:: Built.Works (UK)
:: Nudes (India)
:: Thomas Randall-Page Studio + Patrick Fryer Architecture + Xylotec (UK)
:: Agenda Architecture (US)