Seven-strong winners list also includes Bell Phillips, Haverstock, Fletcher Crane and RX Architects
A new boarding house for pupils at Sevenoaks School designed by Tim Ronalds Architects and Purcell's restoration of an abandoned dairy building at Cobham in Kent are among seven winning projects in the 2022 RIBA South East Awards announced today.
Winners were whittled down from a 12-strong shortlist announced in March and also include Sandy Rendel Architects' residential conversion of a 1930s Dutch barn in West Sussex.
In addition to Sevenoaks School, two further education-related projects picked up awards: Bell Phillips Architects' Mitchell Building at The Skinners' School in Tunbridge Wells and Fletcher Crane Architects' Sir Sydney Camm Science + Technology building at Claremont Fan Court School in Esher.
Seabreeze, RX Architects' beach house at Camber Sands in East Sussex and Haverstock's Guildford Crematorium at Godalming complete the winners list.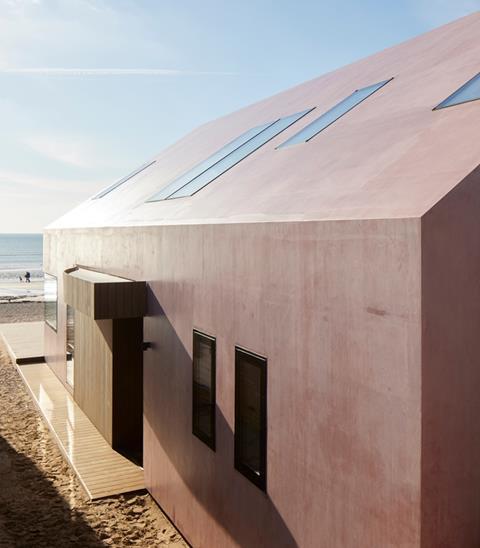 Regional jury chair Adam Richards said the winning projects were examples of the way in which good architecture solved problems, made places and shaped people.
"The significant number of school projects in this year's RIBA South East Awards shows that many clients in the education sector recognise that working with good architects can add significant value," he said.
"This value lies not just in mastering often-complex briefs, but also in adding quality buildings sensitively and creatively to school estates, for the benefit of students and staff.
"Other award-winning buildings demonstrate high standards in conservation, innovation and an understanding of the nature of place – harnessing the communicative power of architecture to mediate our understanding of life and death."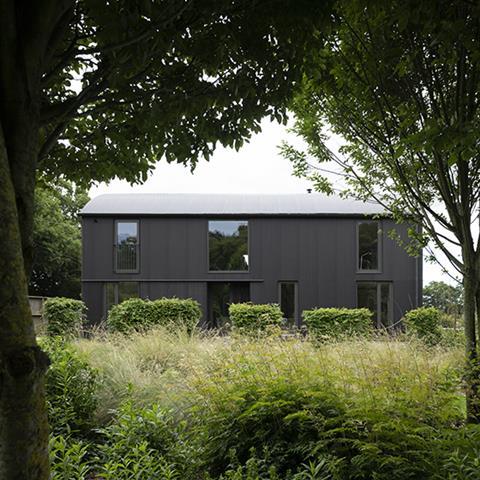 As well as the regional awards, the Morlands Farm Dutch Barn project won both the RIBA South East Client of the Year Special Award and the RIBA South East Small Project of the Year Special Award, while Cobham Dairy won the RIBA South East Conservation Special Award.
An overall South East Building of the Year winner will be announced at a ceremony at RIBA's 66 Portland Place headquarters on 24 May.
The seven winners announced today will go forward for consideration for RIBA National Awards. Winners of those accolades make up the pool from which the Stirling Prize shortlist is drawn.
Full shortlist: RIBA South East Awards 2022
Cobham Dairy, Cobham, Kent, by Purcell
Aisher House, Sevenoaks School, Sevenoaks, Kent, by Tim Ronalds Architects
The Mitchell Building, The Skinners' School, Tunbridge Wells, Kent, by Bell Phillips Architects
Nero House, Surrey, by Fletcher Crane Architects
Wayside, Surrey, by Beech Architects
Sir Sydney Camm Science & Technology Building, Claremont Fan Court School, Esher, Surrey, by Fletcher Crane Architects
Guildford Crematorium, Godalming, Surrey, by Haverstock
Seabreeze, East Sussex, by RX Architects
Woodlands, East Sussex, by Williams Griffiths Architects
Cuilfail Mews, Lewes, East Sussex, by John Pardey Architects
Morlands Farm Dutch Barn, West Sussex, by Sandy Rendel Architects
Guille-Allès Children's Library, St Peter Port, Guernsey, by StudiO Architects