RIBA says judges not able to get out and judge more than 200 shortlisted schemes in person
This year's Stirling Prize is the latest ceremony to fall victim to the covid-19 pandemic with the RIBA confirming it will not take place this year.
It had been due to take place later this autumn – although no date and venue had been inked in.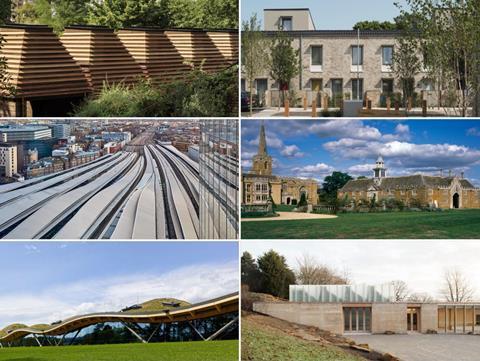 Last year's event, won by Mikhail Riches with Cathy Hawley for the Goldsmith Street housing scheme in Norwich, took place at the Camden Roundhouse in the first week of October.
The RIBA said it had been forced to postpone the event because the ongoing pandemic meant judges were not able to get around and visit the 226 projects that have been shortlisted for a regional award.
A spokesperson said: "To maintain the consistency and rigour of our judging process, all RIBA Award winning projects must be visited in person, therefore it is unfortunately not possible to continue with this year's awards."
She confirmed the RIBA would not be holding two Stirling events next year to cover projects due to have been judged this year.
She added: "All projects which have already been shortlisted for a 2020 RIBA Regional Award will be included in our 2021 RIBA Awards, which will open for entries shortly."
Regional award winners are chosen for national awards with up to six projects shortlisted from national winners for the Stirling Prize.
The RIBA Awards have been running continuously since 1966.