Practice is one of three teams in running for Musée du Grand Siècle project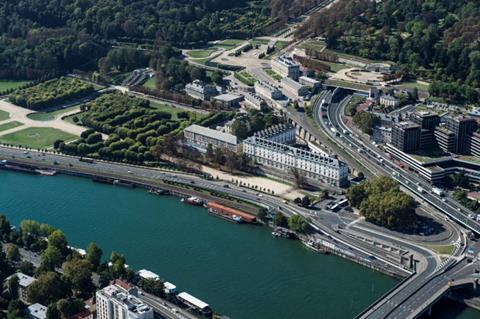 Stanton Williams has revealed it is in the running to deliver a €90m Paris museum dedicated to the art of the 17th century.
The Musée du Grand Siècle project will transform the former Sully Barracks at the Parc de Saint-Cloud, around six miles from the centre of the French capital.
Stanton Williams developed its proposals with local practice Architecture Patrick Mauger and conservation specialist Pierre-Antoine Gatier. The joint bid seeks to restore and creatively reimagine the listed barracks, a former military ensemble set within the 17th century park, which was designed by landscape architect Andre Le Nôtre.
It is up against French practices Rudy Ricciotti and Atelier Novembre for the commission, which will house a unique collection of 17th century drawings and paintings donated by academician and former Louvre director Pierre Rosenberg.
Rosenberg's collection includes 670 paintings, 3,500 drawings and 45,000 other works of art. The museum is also committed to making further acquisitions.
Stanton Williams has been working in France for more than a decade and won acclaim for its transformation of the Musée d'Arts in Nantes, which completed in 2017.
The practice's current projects in France include a new library for the city of Clermont-Ferrand, housed within the 18th century listed Hôtel-Dieu hospital building, and a residential neighborhood in Nantes, which is set to achieve the "BiodiverCity" label.
Stanton Williams has also been commissioned to produce a feasibility study and a concept design for the Musée des Arts Décoratifs in Paris.
A winning team in the Musée du Grand Siècle design competition is due to be confirmed in the coming weeks. The original schedule for the project envisaged construction work commencing next year for an opening in 2025.