GSA claims report contains inaccuracies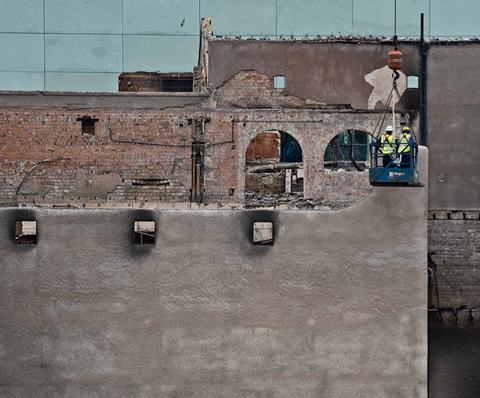 Members of the Scottish Parliament have called for a full public inquiry into the two fires in four years that devastated the Glasgow School of Art (GSA).
In their report on the "loss of a national treasure", MSPs urged the Scottish government to establish a public inquiry with judicial powers into the circumstances surrounding the 2014 and 2018 fires.
They said the inquiry should also examine the risks posed by fire in historic buildings nationally and the ability of custodians to manage these properties, drawing on lessons learnt from the Mac.
In coming to their conclusion the culture committee noted that fire safety expert Stephen Mackenzie had told them: "I suggest that there is a potential need for a full, detailed forensic investigation of not only the fire ground, but all the project documentation, roles and responsibilities."
At the time of the second fire, the grade A-listed building was nearing the end of a £35m restoration programme led by architects Page/Park and carried out by Kier Construction (Scotland) Ltd.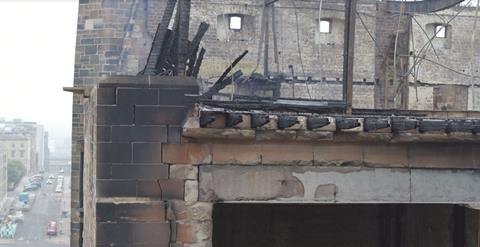 Muriel Gray, chair of the GSA governors, claimed the report contained "a worrying number of factual inaccuracies" and expressed surprise that it did not clarify the legal distinction between the GSA and Kier's responsibilities.
"It is important to understand that Kier had full control of the site," she said. "Further, while we have endeavoured to share as much information as possible Kier do not appear to have done so, and this must be as disappointing to the committee as it has been to us."
The report's executive summary, released on Friday, also said: "The committee notes that having clearly identified the risks posed by fire, via a number of reports directly commissioned by the GSA board, in the period up to 2014, the GSA appears not to have addressed specifically the heightened risk of fire to the Mackintosh building.
"The committee notes that the GSA board consider that the fire safety measures that were taken went above and beyond the standards required. The committee has been unable to obtain any evidence, beyond the decision to eventually install a water mist system in 2008, to support this position."
But in point-by-point response to the MSPs' report, the school said: "As was submitted in our evidence… the GSA was operating in full compliance with the fire precaution regulatory framework in 2008-2014.
"The 'above and beyond' was the proposal to install the mist suppression system, which was pioneering at the time, with the intention of setting a new standard for the added protection of historic buildings."
This mist suppression system was weeks from being operational when the second, more catastrophic, fire broke out.
Responding to MSPs' concerns over the time taken to install this, the GSA said there were two main reasons beyond the complexity of the job: the need to raise funds and the discovery of asbestos in the building.
A Kier spokesperson said: "Over the past nine months we have assisted the Scottish Fire and Rescue Service with its investigation and fully co-operated with the Scottish Parliament's Culture, Tourism, Europe and External Affairs Committee Inquiry and will continue to do so."