Artist and architect continue three-decade collaboration with Southbank exhibition

Celebrated British artist Bridget Riley and Stirling Prize-winning architect Paul Williams are set to continue their three-decade collaboration with a new retrospective of Riley's work that opens at the Hayward Gallery later this month.
Williams, co-founder of Stanton Williams – which won the UK's biggest architecture prize in 2012 for the Sainsbury Laboratory in Cambridge – has been designing exhibitions for Riley for more than 25 years.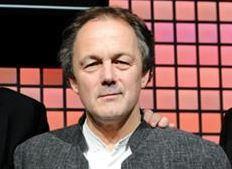 Developed in partnership with National Galleries of Scotland, the show is billed as the largest and most comprehensive exhibition of Riley's work to date and traces both the origins and the evolving nature of her practice.
The Hayward Gallery said the exhibition would bring together Riley's iconic black-and-white paintings of the 1960s, expansive canvases in colour, early figurative works and recent wall paintings.
It opens at the Southbank on October 23 and will run until January 26.