Review says institute needs to "encourage conversations" on institutional racism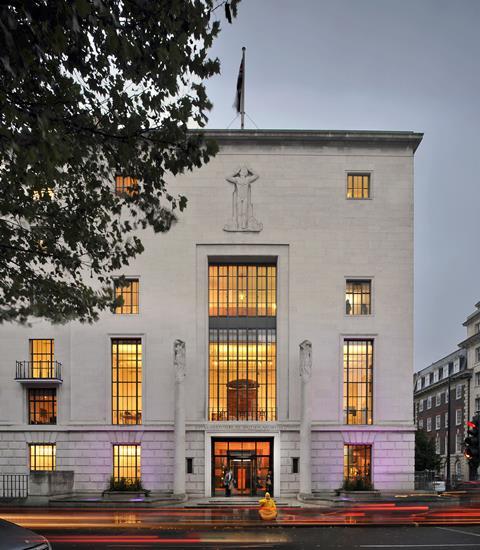 Some staff at RIBA feel unable to speak up about issues at the institute, including race-related microaggressions, a review by independent diversity consultancy EW Group has found.
The report, commissioned after the professional body for architects was accused of burying a 2021 investigation into bullying by HR adviser Sue Baker, also found that some of the organisation's roughly 250 staff felt RIBA treated its equality, diversity and inclusion responsibilities as a "tick box exercise".
RIBA chief executive Valerie Vaughan-Dick said there was no place in the organisation for "anything but a positive working culture" for staff, members and everyone they interact with.
Vaughan-Dick, who took up post at 66 Portland Place in January this year, said that she, RIBA president Simon Allford and board chair Jack Pringle – who is a past RIBA president – were committed to building a "fair and equitable" institute.
"Key themes of this audit are listening and action," she said. "There is no space for warm words – it's action that counts.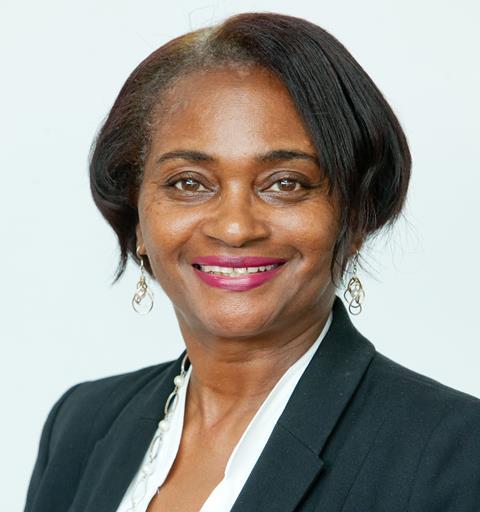 "To my colleagues at RIBA who have ever been made to feel undervalued or marginalised, I promise you that I will not accept a culture where anyone feels like they are not heard or lacks confidence that action will be taken. Not on my watch.
"I know too well the trauma and triggers associated with racism and sexism, the need to create safe spaces where colleagues can voice their experiences, and the need for meaningful action."
Vaughan-Dick said that EW Group's findings, which were based on desktop research and a mix of one-to-one conversations and focus groups with 27 staff, were "very encouraging" overall.
However she acknowledged that the findings also highlighted "negative experiences" reported by some staff and underscored the need for constant improvement in the organisation.
"Some colleagues did not feel comfortable speaking up about issues they experienced or felt that they might not be heard if they were to speak up," she said.
"Inappropriate language and banter, bullying and microaggressions were raised in relation to the experience of women, Black, Asian and minority ethnic colleagues, and those who are LGBTQ+. Some felt that there were instances where issues hadn't been dealt with properly."
The EW Group report said RIBA should do more to promote open dialogue about discrimination within the organisation.
"Conversations on what is institutional racism and its impact on employees need to be encouraged to raise awareness and confidence in talking about racism as an issue that affects RIBA, the profession and society," it said.
EW Group added that RIBA's recent Transformation Programme, which included job cuts, had a "significant" impact on morale and culture at the organisation.
"The loss of staff due to restructuring has partly resulted in staff feeling 'overstretched', 'overworked', and 'demoralised', with some citing examples of employees covering additional responsibilities as a result of the departure of a team member," it said.
"This may impact the desire and motivation of employees to change working practices and behaviours. Unconscious bias tends to arise when staff are under pressure, tired or stressed and is a major barrier to building more inclusive cultures at work."
EW Group's recommendations included better training on bullying, harassment and microaggressions, improved staff communications – including a "strong written statement" on the leadership team's commitment to equality, diversity and inclusinon, and a longer-term ambition of ensuring that team leaders are role models for equality, diversity and inclusion.
Vaughan-Dick said RIBA was currently commissioning a new suite of learning and development that would address themes from the audit, including "eradicating microaggressions", developing allyship, and inclusive leadership. She said it would be rolled out later this year.
EW Group noted that RIBA does not currently collect diversity data on recruitment and promotions. Vaughan-Dick said the organisation would be expanding its demographic data-collection to "improve our ability to track the impact of our work".
She added that RIBA has also invested in an anonymous "Speak Up" channel, offering staff who experience "poor behaviour" at work an independent reporting and support line that can be accessed privately.