President Ben Derbyshire calls for better-resourced council planning departments and an end to permitted-development rights for office-to-resi conversions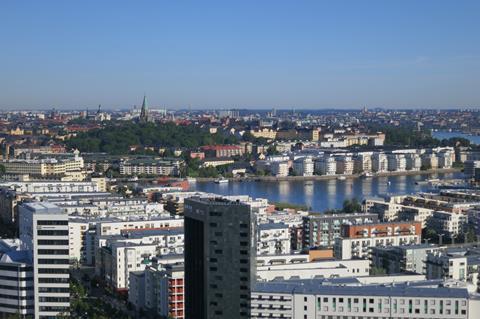 RIBA has warned the Ministry of Housing, Communities and Local Government against seeking "style-over-substance" solutions from its Building Better, Building Beautiful Commission – and said it should instead look to well-planned communities in Sweden and the Netherlands.
In its eight-page submission to the commission – which was headed up by controversial philosopher Roger Scruton until his sacking in April – the institute says the government also needs to invest more in local authority planning-and-design capacity and scrap permitted-development rights for office-to-residential conversion.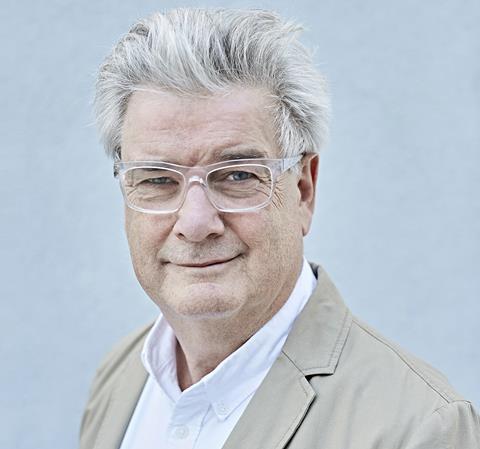 Set up by housing secretary James Brokenshire with a mandate to drive public support for new housing development through improved design, the Building Better, Building Beautiful Commission is seeking views from the profession on how this can be achieved.
RIBA's just-published submission points Brokenshire and the commission to the 11,000-home Hammarby Sjöstad urban extension in Stockholm and the 3,000-home Homeruskwartier self-build district in Almere, near Amsterdam.
It says both projects were strategically masterplanned at a local-authority level, then divided into districts targeted at different needs. In the case of Hammarby Sjöstad, this done to deliver varied and creative design, and prevent the dominance of any single developer. The development was an inspiration for the last Labour government's eco towns initiative.
In the case of Homeruskwartier, the subdivisions allowed for the creation of districts targeting different needs – such as live/work units, high-end sustainable homes, and homes with large gardens.
The RIBA submission tells Brokenshire and the commission that delivering sustainable new communities with high levels of public support requires strong client and local-authority leadership and a housebuilding model that does not prioritise driving down costs over longer-term goals.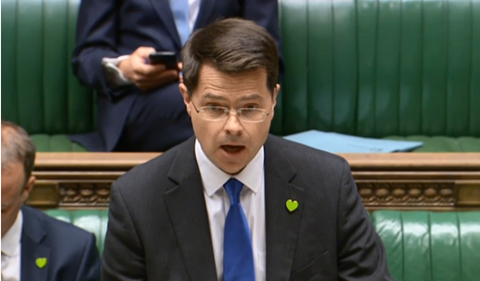 It cautions that without additional investment in local authority planning expertise, the issue of poor-quality development will persist because it will be "near impossible" to enforce any new or improved design standards.
RIBA president Ben Derbyshire said architectural style was subjective and should certainly not be the defining measure of a successful home or community, but that the lack of in-house design credentials in local authority planning department was a core problem.
"We know that the route to solving the housing crisis and improving the quality of new housing is substantial policy change, and that should be the focus of the commission's efforts," he said.
"The majority of the UK's new homes have not been designed by an architect and there is a serious lack of qualified design expertise in local government. The only way we will end poor-quality developments is by resolving some of the grass roots issues – including investment in the planning system and engaging more talent in the design and development of new housing."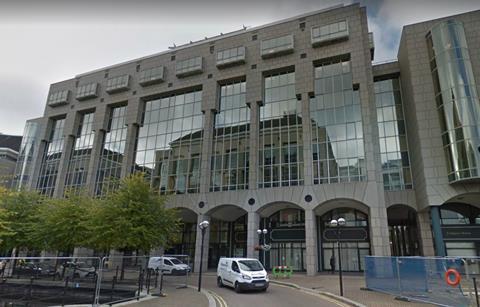 Elsewhere in its submission, RIBA warns that the government's current policy of driving up new-home delivery through planning-permission-free permitted development rights is fundamentally at odds with good design.
"The government should also put an immediate end to the delivery of housing under permitted development," it said.
"Office to residential conversions have resulted in the development of demonstrably sub-standard housing since the policy was introduced.
"The current permitted-development policy is not compatible with the government's stated aim of improving design standards through the planning and development process."
Tower Hamlets Council in east London was last year unable to prevent its own town hall from gaining permitted development rights for conversion into a 200-home office-to-resi development. It is due to leave the leased 1990s building (pictured above) when it moves to a new HQ in the former Royal London Hospital at Whitechapel.
The Building Better, Building Beautiful Commission is expected to release its final report later this year. Further elements from RIBA's submission are below.
RIBA is calling on ministers to…
:: Mandate the use of Post Occupancy Evaluation for any housing projects that receive public funding to provide more sustainable, long-lasting homes;
:: Undertake a review into procurement through design and build contracts to address the risks and shortcomings that this creates in new housing. This should include ensuring that design architects are retained throughout a project, at least in an advisory role;
:: Support the recommendations of the recent Letwin Review relating to windfalls for landowners from land values and promoting greater diversity in the housing market;
:: Allow local authorities to mandate the use of design review for projects to evaluate the quality of new buildings; and
:: Incorporate the Nationally Described Space Standard into building regulations.