Chair of shadow body overseeing fire safety says scope of regulator to widen
The proposed new building safety regulator being set up in the wake of the failings uncovered after the Grenfell Tower fire is not likely to be up and running until 2021, the woman chairing the transition process has admitted.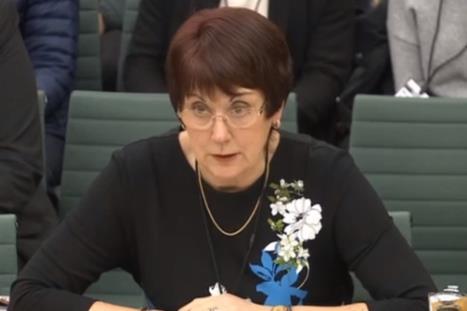 But Judith Hackitt, who authored the post-Grenfell review into fire safety regulations and was last month appointed to chair the board that will oversee the move from the current system to a shadow regulator, said the scope of projects covered by the regulator was likely to be wider than originally envisaged.
Speaking at conference in Birmingham yesterday for the construction products industry, Hackitt said legislation underpinning the formation of the new regulator will not make it on to the statute books until next year.
The regulator has been proposed to oversee a much tighter fire safety regime on high-risk buildings, including far tougher sanctions for those breaking the rules.
Hackitt said she was determined to get the regulator up and running in shadow form as soon as possible and added: "We [appreciate] that the sooner people have certainty around what is this going to look like the better, so we really do want to start operating in shadow mode more quickly than waiting for the regulation.
"Even though the bill will be laid before Parliament this year, it's going to be some time in 2021 at least before the act is on the statute book."
Hackitt said the scope of the regulator will move beyond just high-rise residential buildings, with those falling under the new regime determined by a range of risk factors. Last year the government broadened the scope by proposing it cover buildings of more than 18m, compared to the 30m originally proposed.
"[It's] not going to be based on height alone," she said. "It is about the number and the vulnerability of the people who are exposed to risk. That is what this is all about."
Last month housing secretary Robert Jenrick said the new regulator would form part of the Health and Safety Executive (HSE).
Speaking at the NBS-organised conference, Hackitt added: "They [HSE] don't tell you what to do. They ask you to demonstrate what you are doing, what is reasonable and what is practical.
"You have every reason to expect that they are going to operate in exactly the same way in relation to buildings.
"You also know how they [HSE] operate in terms of them being a firm but fair regulatory body – it won't be a minor rap across the knuckles when you get it wrong any more."