Project was part of architect's winning Social Impact award entry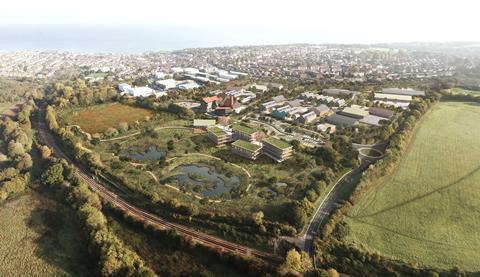 RCKa and Stantec have won planning for a rural business park on the Isle of Wight that aims to reinvent a typology known for sterility.
The Ryde Nicholson Road Business Park will feature a series of interconnected outdoor spaces that connect to the wider community and surrounding countryside.
The scheme is a major extension of an existing business park 1.6km from Ryde town centre on the island's east coast, close to the ferry terminals.
But the design seeks to retain the site's functioning ecological network by providing habitat buffers, avoiding large-scale infrastructure and exploiting sustainable drainage techniques.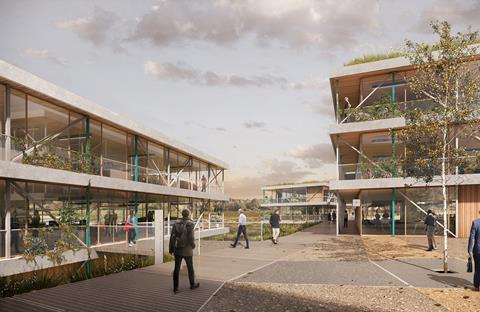 Tim Riley, director at RCKa, said he hoped it would set a new standard for business parks, adding: "The traditional methods of creating isolated buildings and spaces for individual businesses don't support growth and the shared campus has proved to be a much better approach for successful companies and happier employees."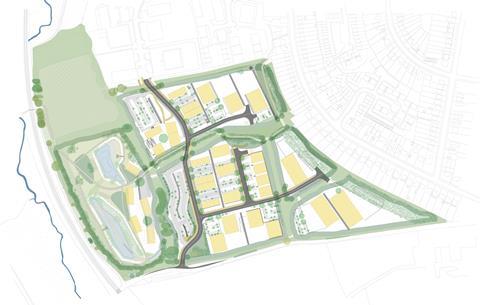 Generic business park models tend to result in individual plots defined by defensive space with tall fences on all sides to protect units, he said, but this scheme creates three distinct areas: a village square with dense buildings and amenities including a GP surgery, shops and some housing; a rural business park; and a meadowland campus.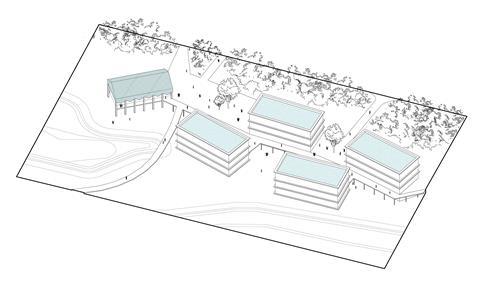 By arranging buildings in a denser pattern with shared space between, infrastructure costs are reduced, interconnectivity is improved, the space between buildings is enhanced, security is increased through passive means, and the wellbeing of staff and business performance is much greater overall, said Riley.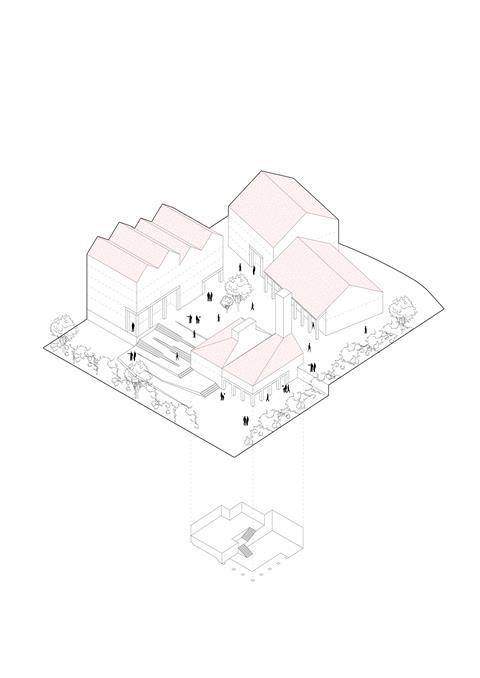 "The rural character of the site, its west-facing bank, ancient hedgerows and views across the countryside are all valuable assets that the proposals seek to enhance," he said. "The rich rural character is of great value commercially and for the wellbeing of occupants. All new buildings are integrated into the landscape and are of a rural vernacular style to compliment the setting."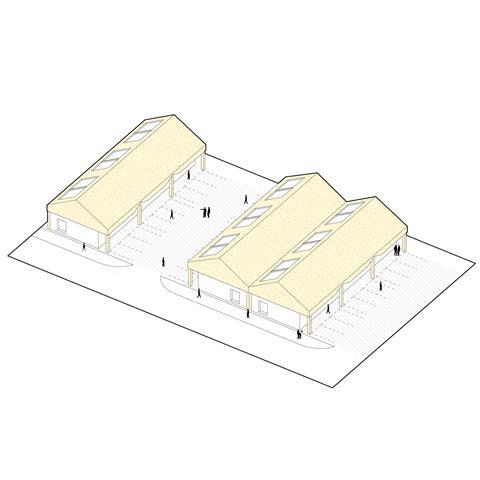 The scheme was part of RCKa's winning entry for the inaugural Social Impact award at last month's Architect of the Year Awards.