Council wants Notting Hill nick for its own HOK-designed community plans but mayor of London seeks market rate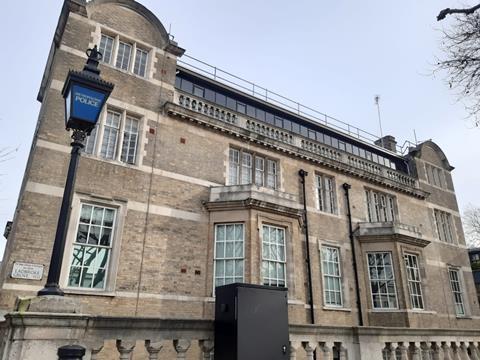 One of England's richest boroughs wants mayor of London Sadiq Khan to sell it a former police station for a steal so it can push ahead with HOK-designed plans for new community facilities and affordable housing.
The Conservative-run Royal Borough of Kensington and Chelsea made its call as the mayor's Office for Policing and Crime began marketing the former Notting Hill Police Station, on Ladbroke Grove.
A brochure for the sale, put together by estate agents Knight Frank, suggests the 1905 building – attributed to John Dixon Butler – could be suitable for redevelopment with a scheme of up to 38 apartments, subject to planning consent.
The document provides two massing proposals by Formation Architects that would retain the former police station's main building but remove and replace other structures on the site.
However RBKC is calling on London's Labour mayor to prioritise the delivery of community facilities and sell the building for its HOK scheme, which it says would feature a GP surgery, space for local police, specialist facilities for adults with learning disabilities, community space to rent and key-worker housing.
Although the former police station is not nationally listed, Kensington and Chelsea is warning potential open-market bidders that it is currently designated as an Asset of Community Value under the Localism Act 2011. The status means community groups that have registered an interest can get a six-month window to put together their own bids.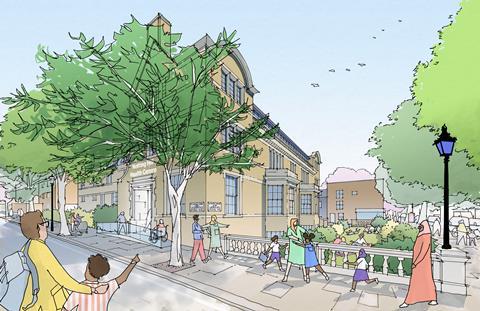 Kensington and Chelsea has confirmed it is "making an offer" for the site, but indicated it is not prepared to pay a market rate.
Deputy leader Kim Taylor-Smith said the "last thing" he wanted to see was the former police station being "sold to the highest bidder to develop expensive apartments" to be snapped up by investors.
"Our plans include much-needed local services," he said. "We want to offer adults with learning disabilities residential and respite care here, near their families. That could be life-changing for people.
"The area needs more GP facilities – we have planned space for that too and we're keen to offer the police the opportunity to keep a home in Notting Hill on the site."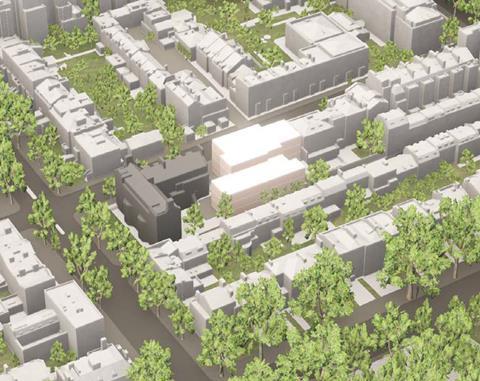 Despite the potential for the ACV process to delay the sale of designated assets, landowners are not obliged to give preferential treatment to community groups.
Notting Hill Police Station was identified for closure and sale in a 2017 MOPAC strategy. It is one of 17 Metropolitan Police sites proposed for disposal in a June 2021 report. The sites were expected to generate total capital receipts of between £79.9m and £102.7m.