New planning policy will make it harder to combine multiple properties into 'super prime' homes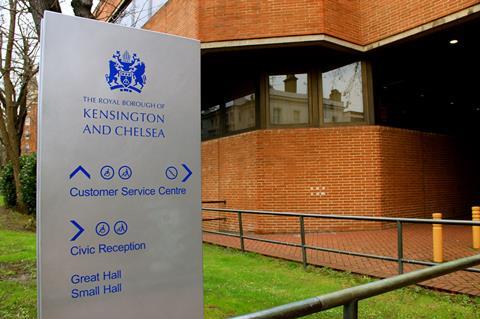 The Royal Borough of Kensington and Chelsea is looking to introduce new restrictions on the development of so-called "super prime" homes from amalgamating multiple existing properties into a single unit.
It is consulting on a new planning policy that would further restrict rules on knocking down walls or building tunnels between properties to create larger homes in the interests of better meeting its government-set housing targets.
In 2019, the borough – one of the wealthiest in the UK – introduced a new policy of "resisting" the combination of more than two separate properties, and stipulated that the largest an amalgamated new home could be was 170sq m. The council told Building Design that since 2018 it had received 276 requests to amalgamate properties, of which just 77 had been granted.
However the council now says it wants to outlaw the combination of separate properties into single homes altogether as part of its commitment to deliver more than 4,000 new homes over the next decade.
The borough's draft local plan, which is out to consultation until 23 March, says Kensington & Chelsea is facing a "sustained loss" of homes to amalgamations under the current rules and that the situation is "counterintuitive" to the overwhelming need for new housing in the borough.
The crackdown follows RBKC's earlier outlawing of so-called "mega-basements", with new policy introduced to limit below-ground extensions to a single storey, to limit the disruption and environmental damage caused by extensive excavation works.
At the other end of the housing scale, RBKC's new draft local plan proposes a ban on converting houses in multiple occupation to studio flats, except in a "limited" range of situations. It says such conversions typically result in a loss of accommodation for individuals.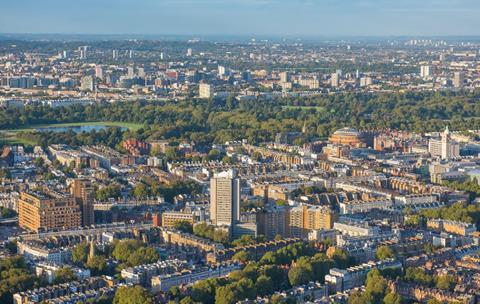 Kim Taylor Smith, Kensington & Chelsea's deputy leader, said the borough had the second-highest population density in England and the highest household density per square kilometre.
"With 3,200 people on the housing register and only 400 new homes a year, we are looking forward to new neighbourhoods in Earls Court and Kensal Canalside, so more people have a place they can call home," he said.
Taylor Smith said the borough needed to grow its housing stock "thoughtfully", at the same time as protecting it's "unique" collection of villages and towns.
"The individual identities of our high streets are what makes our borough the most liveable place in the city," he said. "Protecting those identities, and our current residential property in the borough, will play a major role in making sure we stay the best place to live in London for our residents."
Tall buildings
The draft local plan identifies seven areas as suitable for high-rise development.
In addition to RBKC's two "opportunity areas" of Earls Court and Kensal Canalside, they are: 100/100A West Cromwell Road; 245 Warwick Road; Newcombe House, at Notting Hill Gate; Lots Road South; and Edenham Way.
Of those, Kensal Canalside offers scope for the tallest development, with indicated permissible heights of 98m or 31 storeys suggested in the document.