Architect appointed to revamp a 16-acre, under-used site west of city centre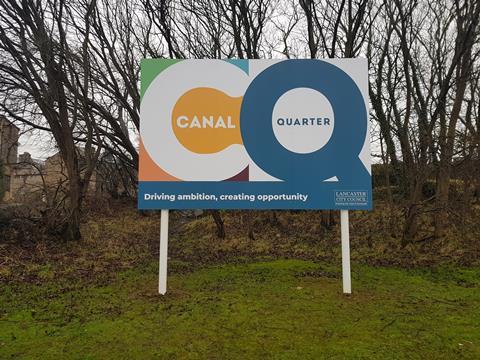 Lancaster council has appointed PRP Architects to plan the regeneration of the 16-acre site to the west of the city centre, known as the Canal Quarter.
The local authority, which co-owns the land, wants a mixed-used development on the site which it says has "some of Lancaster's most important cultural assets but is also isolated and under-utilised".
Gina Dowding, Lancaster's cabinet member for planning and placemaking, said: "We want to change that and breathe new life into the site, with proposals which are vibrant, that create areas of new public open space, and buildings that meet the challenge of the climate emergency."
Manisha Patel, senior partner at PRP, added: "We have an opportunity for genuine placemaking with an exciting cultural and leisure offering, housing, connectivity and sustainability, with a retrofit-first approach for the site's historic buildings, at the forefront of our design."
PRP Architects is aiming to regenerate the site to complement the existing town centre in the masterplan, which will follow the already-adopted blueprint laid out in a supplementary planning document.
The SPD was formulated following a series of engagement events with local community and stakeholder groups.