'Sector will be too fragile to endure protracted tendering'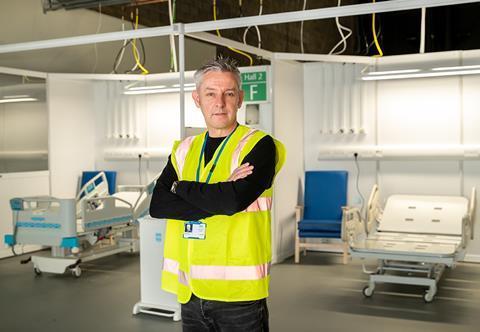 A director of one of Scotland's oldest architects says reforming cumbersome and costly procurement processes must be a priority as the country emerges from the coronavirus crisis.
Firms that survive will be too fragile to bear the cost of long, drawn-out competitive tendering processes in the months ahead, said David Ross.
Ross's practice, Keppie Design, was the architect on the team that converted Glasgow's huge SEC events centre into the Louisa Jordan covid hospital, a story he tells in Building Design today.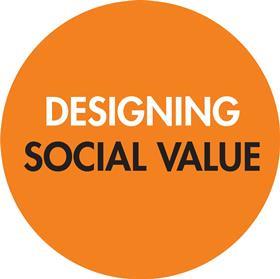 The whole project took 23 days, leaving everyone involved thinking it must be possible to shorten the time it normally takes to build a hospital – which can be as long as a decade.
Government, clients, contractors and consultants taking decisions concurrently rather than consecutively and greater genuine collaboration by the firms involved would both help, said Ross.
But the procurement system itself has to change, he argued, so that three firms aren't battling each other through a hugely costly 18-month tendering process, only for two of them to end up empty handed.
Speaking exclusively to Building Design about the drama behind the NHS Louisa Jordan, he said: "It's been a great thing to be involved in. I am really proud of the quality and standards we have achieved as an industry. Of anything I have worked on in the last 30 years this was the ultimate team effort.
"But if we could do that in three weeks, why the hell does it take six years to get things approved?
"If the industry can work so collaboratively so quickly, the really important lesson for me is how public-sector projects might get procured in future."
He added: "We saw contractors who would normally be massively competitive when tendering come together to collaborate and deliver. The industry talks a lot about collaboration and I sometimes wonder if they mean it.
"Scotland is not a big enough country to have massive projects running for 18 months with two bidders eventually losing at the end of a competitive dialogue.
"Coming out of covid, the whole industry will be fragile and there has to be a better way of getting public-sector work done. Just look at this project.
"Something about procurement has to change. I want to understand what that means for an industry which will be facing so many challenges going forward."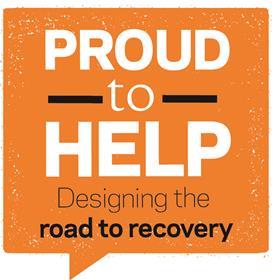 He said the public might place a higher value on investing in decent healthcare buildings, in line with their more protective attitude to NHS and care workers.
"In tenders quality needs to be elevated over cost or the first thing that goes is the element of a project that would lift people's spirits," said Ross.
"[The pandemic] is a pretty terrible situation and a lot of people are suffering. Architects are slightly optimistic dreamers. I hope we'll think about how we can take things we have learnt from this situation and apply them in a post-covid world.
"If life is going to be different it's beholden on us to look at how to apply that."