Boris Johnson tells businesses to get ready after failed EU summit this week
The prime minister has told UK businesses to prepare for a "no deal" exit from the EU, after EU leaders this week rejected British demands they compromise in order to secure a free trade agreement.
In recorded comments broadcast on the BBC and Sky News, Boris Johnson said that the EU's decision this week effectively meant it had ruled out a "Canada-style" free trade deal, and he had therefore concluded that the UK should get ready for an "Australia-style" outcome.
Australia has no trade deal with the EU, and trades with the bloc on World Trade Organisation terms.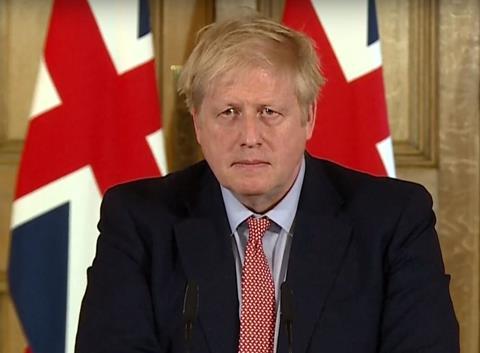 The news is likely to come as a blow to the profession's hopes of a rapid recovery from the economic damage inflicted by the covid-19 pandemic. Practices from Foster & Partners to HOK and Make have all issued warnings about how Brexit will hit their businesses in terms of profit, talent recruitment, winning work abroad and delays to projects if materials cannot reach sites.
Last year RIBA chief executive Alan Vallance told MPs on the Exiting the EU Select Committee that British architects would be potentially the "most disadvantaged" by a no-deal Brexit. Canadian architects would have better access to EU markets than their British counterparts, he warned.
Johnson said he was only open to returning to talks with the EU if there was a "fundamental change of approach" from it.
He said the EU had refused to negotiate seriously for much of the last few months and said: "Given that this summit appears explicitly to rule out a Canada-style deal, I've concluded that we should get ready for 1 January with arrangements that are more like Australia's, based on simple principles of global free trade.
"And so now is the time for our businesses to get ready and for our hauliers to get ready, for travellers to get ready."
He said the UK should face the challenge of no deal with "high hearts" and "complete confidence".
However, when asked, Johnson declined to say that the UK was formally walking away from talks, instead implying talks will continue if the EU signals a willingness to make concessions.
The significance of Johnson's statement was also undermined by Ursula von der Leyen, the European Commission president, who responded on Twitter by saying the EU's negotiating team will still travel to London next week to intensify negotiations "as planned".
Reacting to the news, Construction Products Assocation senior economist Rebecca Larkin said that preparations made by firms ahead of a "no deal" would "only go so far" in limiting disruption.
She added: "Much of it, especially delays, queues and checks at ports, will be out of the hands of construction and manufacturing firms, who will still have to shell out for the additional financial and administrative costs it brings.
"Unfortunately, it all coincides with a time when most firms are still dealing with the fallout from COVID-19 and face the prospect of unpredictable and repeated disruptions to supply due to more restrictive local, or even national, lockdowns."
An analysis by the London School of Economics released last month suggested that a "no deal" exit from the EU was likely to cause two or three times the economic damage of the coronavirus crisis over the long term.
The LSE said a no-deal exit from the EU would cause an 8% hit to UK GDP, similar to the government's own forecast of 7.6% made in 2018. This is equivalent to a cost of around £160bn, or £2,400 per person. However, it said the impact would not be immediate.
Last September Boris Johnson described the prospect of a no deal exit from the EU as a "failure of statecraft for which we would all be responsible", and campaigned in the 2019 election on the basis that the trade deal with the EU was "oven-ready".
More to follow…