Damion Marcus Burrows Architects-designed scheme to add two floors to 1880s built Flitcroft House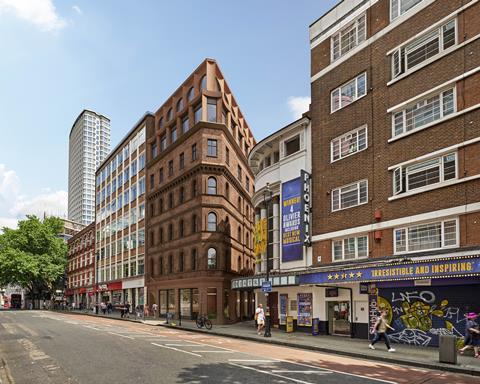 Plans by Damion Marcus Burrows Architects (DMBA) to restore and extend a Victorian building for a new office scheme in central London have been given the green light by Camden Council.
Estates & Agency Group's plans for Flitcroft House, near Tottenham Court Road station, will see two storeys and an urban roof garden added to the five-storey office to provide 15,662sq ft of workspace.
The "flatiron" shape of the building, originally completed in 1888, will be retained while the core will be redesigned.
According to the developer, the "retrofit first" approach will save 763 tonnes of carbon compared with demolition and new build.
Flitcroft House's original Victorian features will be restored, including the gentle removal of white paint to reveal the original brick façade.
The ground floor façade will be transformed back to its original design, while the two new upper floors have been designed to reflect the Victorian style.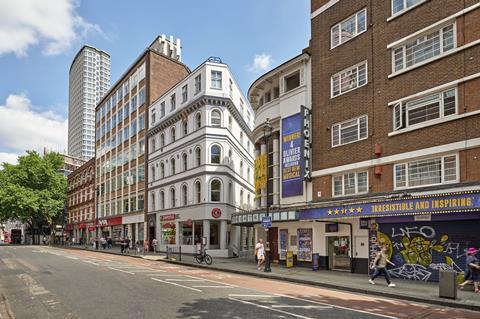 The façade's ratio of 60-40 solid-to-glass has been calibrated to reduce the energy spent on cooling.
Albany Foot, group development director for E&A Group, said the company's vision was for an "ESG-ready headquarters building in a neighbourhood that will attract and inspire talent".
Damion Burrows, managing director of DMBA, said: "At Flitcroft House, we have a great opportunity to restore and re-present a London icon with its distinctive 'flatiron' look.
"At the same time, we have also identified huge opportunities to expand and improve the internal workspace, and to add a beautiful roof garden. "
Gardiner and Theobald is the QS and project manager on the job, while the consultant team also includes Iceni Project for planning and heritage, Savills Earth for sustainability and EB7 for light/party wall rights.