Housing secretary concedes that all permitted development homes will have to meet national space standards
The government has said it will ensure all new homes built under permitted development rules to meet national space standards, in an apparent concession to critics of the policy in advance of a crunch debate in parliament.
The government announcement that homes permitted under the light-touch regime must meet space standards was made yesterday afternoon just hours before a parliamentary debate that could have seen the summer expansion of permitted development (PD) rules overturned.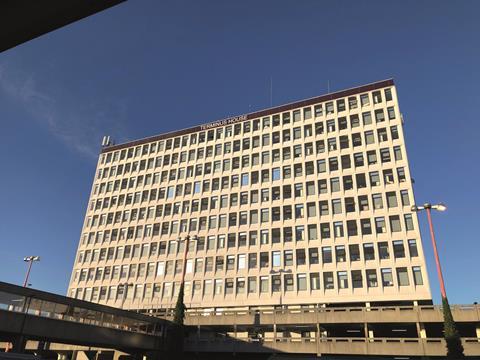 The move was hailed as a major victory by critics of the permitted development system, which has over the last six years allowed around 60,000 homes to be created from former commercial buildings without requiring planning permission.
A government commissioned review of the system published in the summer found that permitted development had created "worse quality residential environments than planning permission conversions in relation to a number of factors widely linked to the health, wellbeing and quality of life of future occupiers."
Despite this, the government announced in July it was pushing ahead with an expansion of the system to allow the demolition and rebuild of existing properties, and the upward extension of existing homes. This expansion did include a number of new stipulations designed to improve the quality of homes built under permitted development, in particular around ensuring adequate natural light, but did not introduce space standards.
The change announced yesterday will mean that homes built under permitted development rules will have to meet the government's Nationally Described Space Standards in order to be allowed, though the government did not say exactly when and how it intends to change the relevant regulations.
Housing secretary Robert Jenrick said that most permitted development homes were similiar in terms of quality to homes permitted via normal planning rules, but that he had decided to alter permitted development rules in order to tackle "the minority of developers abusing the system".
This claim was made despite the fact the government's research found that four fifths of homes created under permitted development failed to meet national space standards, compared with just a quarter of homes built following full planning.
Labour yesterday secured a parliamentary vote seeking to overturn the regulations, laid over the summer, which brought in the expansion of permitted development.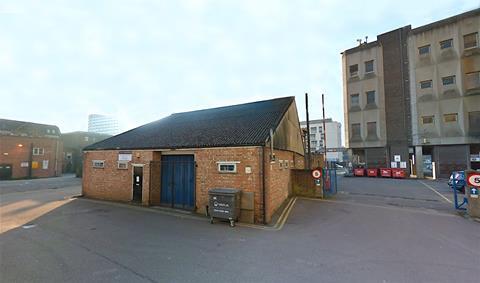 The debate followed growing controversy over the policy, which in 2018 led to permission being given to a former industrial unit in Watford (pictured, right) to be converted into a series of flats without windows. The government-commissioned review said it looked at several developments with PD flats of just 16m2, compared with a minimum size under government space standards of 37m2 for a studio flat.
RIBA president, Alan Jones, said he was "delighted and relieved" at the news of the government's change of heart. He said: "The government has done the right thing by closing this dangerous loophole and ensuring new permitted development housing across England will have adequate space and light – standards that should be a given."
Long-time campaigner on the issue, Julia Park, head of housing research at architect Levitt Bernstein, described it as "really good news". "It's a pity that it's taken seven years for common sense to prevail but I'm relieved that it finally has."
However, she warned that the move by government did not mean that all of the problems created by the use of permitted development to deliver new homes had been solved, such as poor location and lack of external space. "Space and daylight are a good start but not enough – people also need access to open space (preferably including private balconies), better soundproofing and ventilation. And some of these buildings will be in locations that simply aren't suitable for housing," she said.
Labour shadow housing secretary Mike Amesbury said in yesterday's debate that he welcomed the government's "baby steps" forward on the issue, but that "major problems remain with permitted development."
Veteran Tory MP Sir Peter Bottomley called on the government to "revoke" the new regulations expanding permitted development describing them as "one of the worst things that has got through government in my time here, which has been quite long." It is not known whether a significant number of other Conservative MPs had indicated they would not vote with the government, risking a defeat.
However, following the government's announcement on introducing space standards, it defeated the Labour amendments seeking to overturn the expansion of permitted development.
The expansion is still subject to a judicial review by campaign group Rights: Community: Action, with a high court hearing scheduled for 14 October.