Hopkins project for David Mellor 'occupies special place in our oeuvre'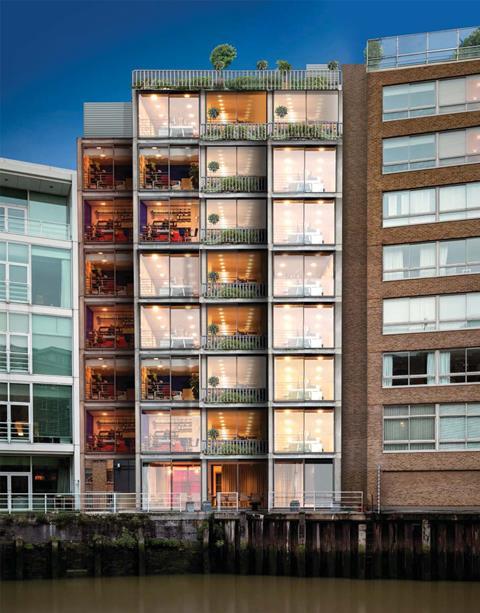 Patty Hopkins has spoken up for one of her practice's key projects which is facing a three-storey extension in a Squires-designed proposal that has sparked anger.
The high-tech building, 22 Shad Thames, was designed by Michael Hopkins & Partners and built between 1989-91 as a showroom for the silversmith and cutlery designer David Mellor who was closely involved in the project.
An application made by Squire & Partners – the practice founded by their contemporary Michael Squire – would add three storeys to the five-storey building. It would also add an eight-storey side extension entirely filling in a gap left between the building and its neighbour so that passers-by on Shad Thames can see through to St Saviour's Dock.
The move has outraged conservationists who say the building is a significant piece of London's architectural heritage. The Twentieth Century Society has submitted a listing application.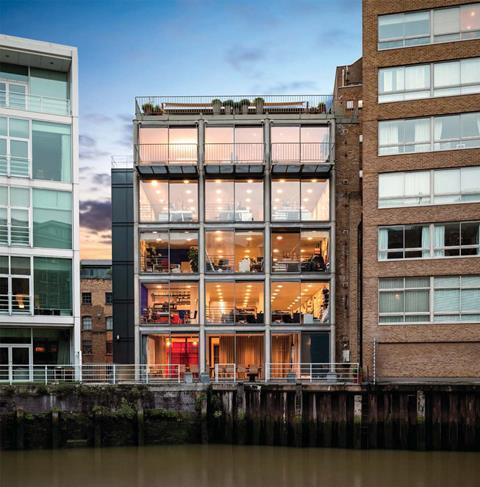 C20 Society caseworker Coco Whittaker said: "It should be listed as a major work by a renowned architectural practice and for its association with two of the 20th century's most significant designers, Mellor and Conran.
"It should also be listed as an important exemplar of high-tech architecture which combines high-quality precision plate glass, steel and lead with fine, hand-finished concrete."
It was built at the same time as 20 Shad Thames which was designed by Conran Roche. Conran and Hopkins collaborated over the general massing of their buildings and deliberately left a space between them to provide views of the dock from the road.
Later, ownership of 22 passed to Terence Conran who lived there above a specialist Conran store.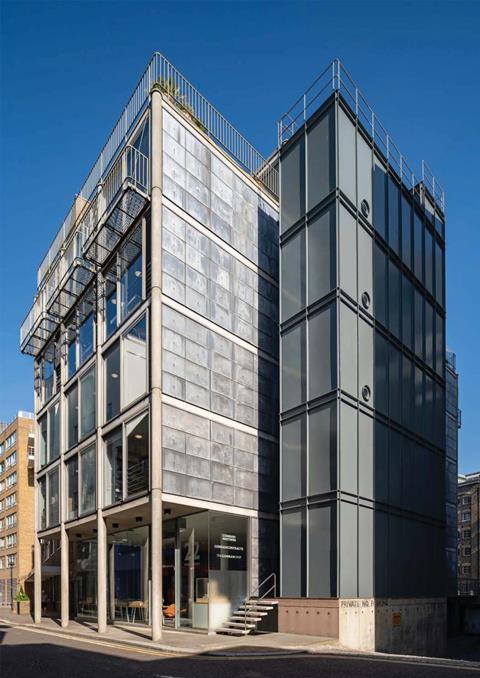 The schemes were part of the regeneration of the docks. Shad Thames was an industrial centre in the Victorian period, home to wharfs, warehouses, mills and factories. The area is full of listed period buildings.
Squires' proposal, submitted to Southwark council, is for offices with a retail unit on the ground floor. Their proposal also includes adding sections of green wall to the side extension and brightly coloured artwork to the concrete plinth as well as well as glazed "winter garden" pods and juliet balconies.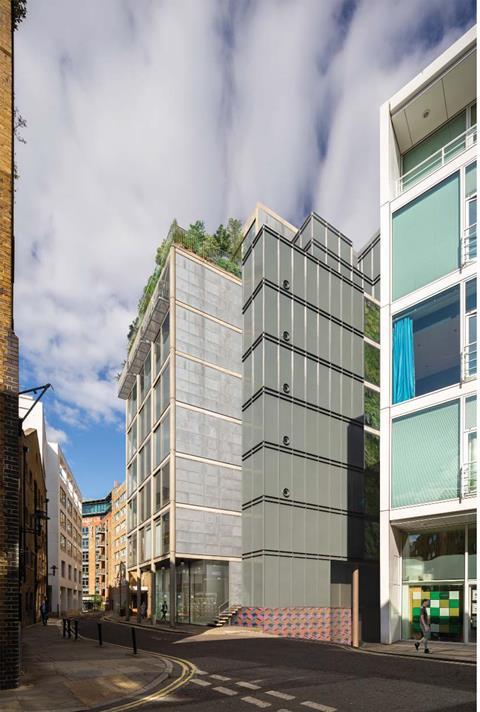 Patty Hopkins said: "This building occupies a very special place in our oeuvre. David Mellor was a good friend. He was a returning client, as we had already completed the Round Building, his factory in Hathersage, Derbyshire.
"I remember that we had recently visited Louis Kahn's Yale Centre for British Art, which was definitely an influence.
"22 Shad Thames is a fitting memorial to David, who oversaw the building process with his own workforce and applied the same degree of care to the hand sanding of the internal concrete columns, as he did to burnishing his beautiful cutlery."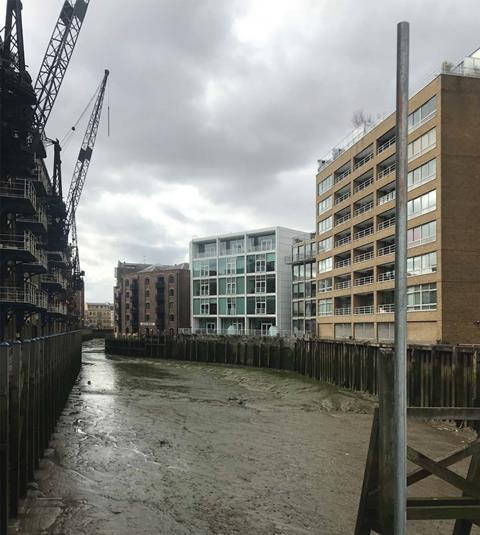 Whittaker said the building was constructed from an in-situ concrete frame, composed of flat floor slabs supported on a grid of columns. Concrete columns were poured into steel formwork to produce a fair-faced finish, and floor slabs were formed in resin-faced plywood. The front and back walls are fully glazed. The showroom is fitted with plate glass walls, and offices have full-height windows in aluminium frames, as do apartment floors but with the addition of steel balconies.