Foster & Partners founder met with city's mayor to discuss future reconstruction plans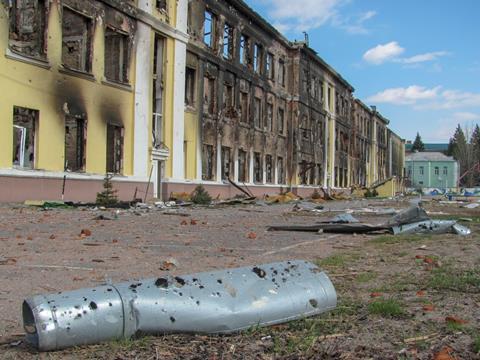 Norman Foster has set out plans to assemble the world's "best minds" in architecture to design a reconstruction of the battle-scarred Ukrainian city of Kharkiv.
The Foster & Partners founder met with the city's mayor Ihor Terekhov on Monday to discuss the future "rebirth" of the city's buildings and infrastructure, much of which has been completely destroyed during Russia's invasion of Ukraine.
Kharkiv, located close to the Russian border, is Ukraine's second largest city and was home to nearly two million people before the war. More than 1,900 buildings have been destroyed by bombing, according to Terekhov.
The city has been a key target during the invasion, which has refocused in recent weeks to Ukraine's eastern regions following the Russian army's retreat from the area surrounding Ukrainian capital Kyiv.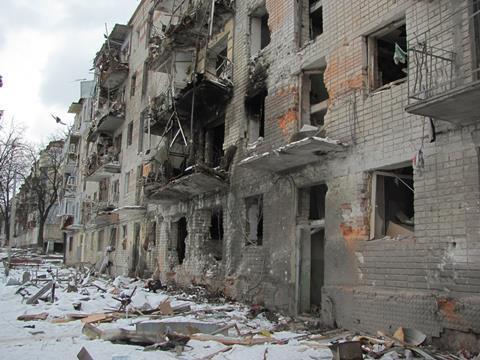 At the talks, Foster shared a manifesto he had prepared for the reconstruction of Kharkiv and committed to bringing together a team of world leading experts to begin the process "immediately".
He said: "I undertake to assemble the best minds with the best planning, architectural, design, and engineering skills in the world to bear on the rebirth of the city of Kharkiv. In the spirit of combining a planetary awareness with local action, I would seek to bring together the top Ukrainian talents with worldwide expertise and advice."
He added that the first step would be a city-wide masterplan which would "deliver the city of the future now and to plan for its life decades ahead."
The project would combine the city's most-loved and revered heritage buildings with the most "desirable and greenest" elements of infrastructure and buildings, Foster said, adding: "A masterplan is an act of confidence in the future for generations still to come."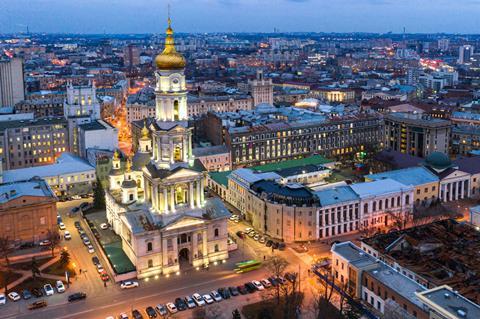 Also attending the meeting were Oxford University professor Ian Goldin, Harvard University professor Ed Glaeser and co-heads of the Design, Architecture and Technology Unit of the Norman Foster Foundation Diego Lopez and Alberto Cendoya, and Ukrainian lawmakers Igor Abramovych and Olga Demyanenko.
The meeting was convened by Terekhov following discussions which began at the second UN Forum of Mayors in Geneva, which took place earlier this month and included a talk by Foster.
Foster also attended the first forum in October, giving the opening keynote speech on how the covid-19 pandemic provided an opportunity for mayors around the world to make cities more resilient to future emergencies including climate change.