Public trust is crucial aspect of retrofitting 29m homes, says alliance of industry and consumers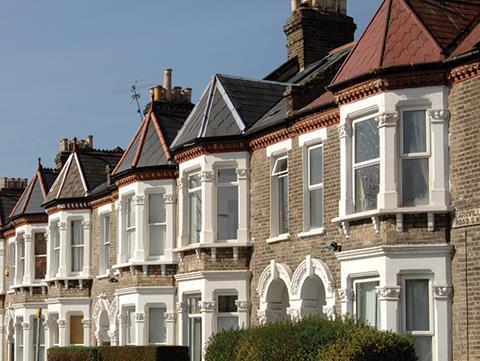 The government needs to create a national retrofit programme for the long term, with enough clear guidance, financial support and consumer protection to give householders the confidence to adopt it on a huge scale, the prime minister has been told.
A coalition representing industry and consumers has written an open letter to Boris Johnson arguing that short-lived and flawed schemes like the Green Homes Grant were ill-thought-through and have caused reputational damage to a crucial endeavour.
"Retrofitting 29 million homes as part of the net zero transition is a once-in-a-generation undertaking," says the letter. "Public trust and confidence will be crucial. Both could be easily lost if people can't work out how to make the changes that are right for their homes, if they're put off by horror stories of things going wrong or they can't afford to make changes."
The letter was signed by the chief executives of the Federation of Master Builders, two consumer bodies, Citizens Advice, Which?, and the Aldersgate Group, an alliance chaired by former prime minister Theresa May that makes the business case for decarbonising the UK economy and whose members include architects and engineers Chapman BDSP, Buro Happold, Ramboll, Willmott Dixon and WSP - as well as clients and investors such as KPMG, the Crown Estate, BT and Aviva.
The letter (see pdf attachment) says there are currently significant barriers stopping the wide-spread retrofitting of the UK's homes which include lack of information, finance and protection from dodgy installation work.
"Right now the process of installing low-carbon heating, upgrading insulation or installing smart technologies is time-consuming, confusing and stressful. Researching and choosing the right technology, finding a reputable installer and having the work completed demands huge amounts of knowledge, time and effort," it said.
"The process of making adaptations is often beset by problems, including dodgy installations, technologies not working as expected, and people facing difficulties in fixing things when they go wrong."
It added: "The vast majority of people will be unable to make these changes without financial support like grants, low-cost loans and financing.
"The government must bring forward specific support schemes for people who are fuel-poor, in vulnerable circumstances or less able to afford these changes. Everyone should benefit from warmer, more efficient homes."
Rocio Concha, director of policy and advocacy at Which?, said: "The level of support consumers need must not be underestimated, and we are urging the government to ensure its net-zero policy has provisions to help consumers navigate the heating market, through access to the right information, strong consumer protections, and if needed, financial support."
The government is expected to release its long-awaited Heat and Building Strategy, which will aim to incentivise homeowners to transition to emission-free homes by installing low carbon and renewable technologies, this autumn.
The Green Homes Grant, which was designed to help people insulate their homes, was scrapped in March this year after reaching just 10% of the houses that the government had promised would be improved.