Structure combines both river crossing and viaduct over adjacent floodplain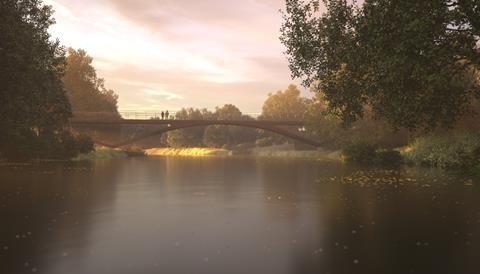 Moxon Architects has unveiled its designs for a new footbridge spanning the river Avon in Worcestershire.
The 216m bridge is set to be submitted for planning in the next few weeks and would start construction early next year if approved.
Combining both a river crossing and a viaduct which passes over a low-lying floodplain, it would complete an active travel route between Hampton and Evesham.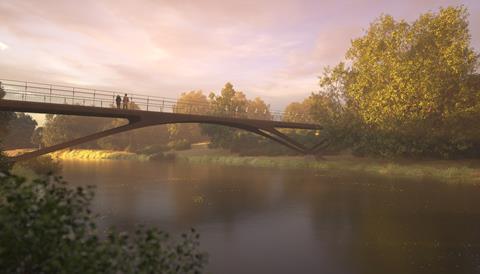 The first 84m of the bridge will carry pedestrians and cyclists over the river at tree canopy height, with a 36m main span and 24m approaches on either side.
It will then continue for 132m as a viaduct, first through a glade of mature trees and then across the floodplain.
The 3.5m-wide structure would be made of slender weathering steel which would patinate over time to blend in with the surrounding landscape.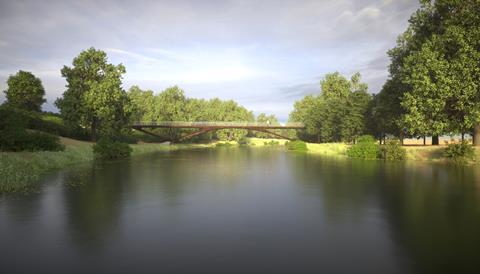 Moxon has designed the bridge for Worcester county council with the project team so far also including COWI, Burroughs and Alun Griffiths Contractors.
Last month, the practice revealed its final designs for an 880m-long bridge for HS2.
The Thame Valley viaduct will carry trains at speeds of up to 360km per hour and will be built almost entirely with prefabricated components.