Architects on five-strong shortlist
AHMM and Burrell Foley Fischer have been shortlisted for a competition to design a cultural attraction in the north of England.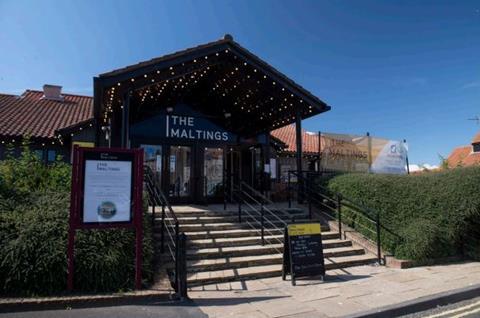 The pair are joined on the Maltings shortlist by Carmody Groarke, Mica Architects and Space Architects.
The RIBA competition sought a design team to deliver a "landmark cultural attraction" at the heart of Berwick-upon-Tweed.
The aspiration is for the venue to create a new focal point for visitors and residents, acting as a key driver for the culture-led regeneration of the borders town.
Northumberland County Council, joint client, said the existing Maltings venue was no longer fit for purpose and failed to exploit its unique river-view location.
It hoped the new Maltings would provide a high-profile visual symbol to act as a catalyst for economic growth, job creation, renewed civic pride, destination tourism and creative and commercial development for Berwick-upon-Tweed.
The first stage of the competition involved a competitive procedure with negotiation and a questionnaire.
The finalists will now be invited to take part in the design phase of the competition. They will present their concept design proposals to the evaluation panel in June.
The RIBA's architect advisor for the competition, Euan MacDonald from Hawkins Brown, said it had been an engaging competition process.
"Evaluating the initial submissions was an intensive but hugely enjoyable process, which we're delighted has resulted in such a creative and impressive shortlist," he said.
"I'm sure the panel are as excited as I am to see how the teams respond to the brief and communicate their ideas for this unique project."
The shortlist
• Allford Hall Monaghan Morris (AHMM)
• Burrell Foley Fischer
• Carmody Groarke
• Mica Architects
• Space Architects