L7 Architects' spiral scheme proposed for waterfront site on city's historic south docks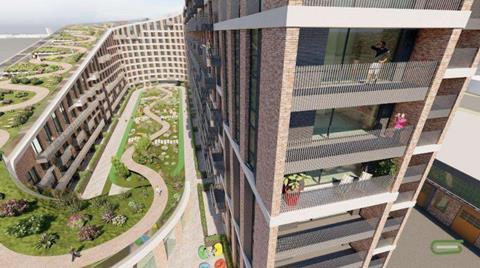 Liverpool practice L7 Architects has lodged plans for a spiralling 478-home development topped by a sloping rooftop park.
Designed for developer Carpenter Investments, the U-shaped One Brunswick scheme is proposed for a site on Liverpool's historic south docks overlooking the river Mersey.
It will rise from one to 16 storeys with the 1km-long rooftop garden following the shape of the building towards a top-floor bar and restaurant.
The 4,560sq m park would also provide visitors with 360-degree views of the river, docks, and the city's three graces buildings to the north.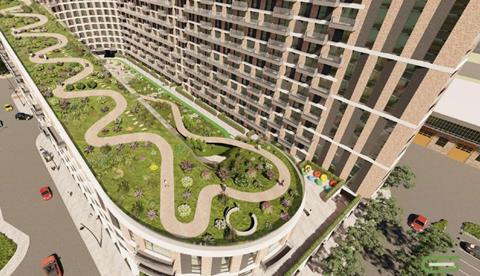 The scheme will also include nearly 3,000sq m of landscaped courtyard amenity along with around 2,000sq m of retail and commercial space with street frontages on the ground level.
L7 said it sees the development becoming a new Liverpool landmark which reflects the scale of lost buildings in the city's south docks, including the Brunswick goods yard and Brunswick grain silo.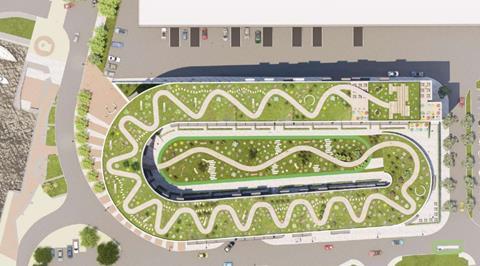 The majority of the building's apartments would be dual-aspect duplexes, allowing in natural light from two sides and views both outwards and into the scheme's central courtyard area.
The planning application follows the completion of BIG's energy-from-waste power plant in Copenhagen which features an artificial ski slope on its roof complete with tree-lined hiking trails.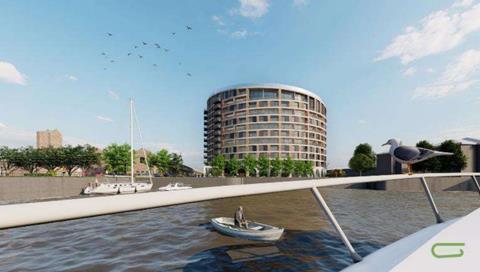 But the L7 scheme could provoke objections from local heritage groups following Unesco's decision to delete Liverpool's World Heritage status.
The move, announced in July, was prompted by Unesco's disapproval of several large building projects on the city's formerly listed north docks including Dan Meis' new Everton Stadium and Peel Group's huge Liverpool Waters scheme.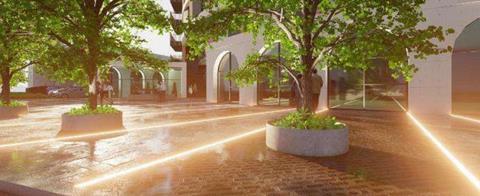 The city's mayor Joanne Anderson said she found it "incomprehensible" that Unesco would prefer the docks to remain a derelict wasteland rather than be regenerated.
She added that the council owes it to Liverpudlians who have lived through the city's decline in the 1970s and 80s to "keep growing and building on their vision of a better time".