Philadelphia judge says case against manufacturers best heard in UK
A US judge in Philadelphia has thrown out a lawsuit filed last year over the 2017 Grenfell Tower fire, saying the case should be litigated in the UK.
The lawsuit claimed that faulty building materials, some made by US manufacturers, turned the tower into a "flaming coffin". It sought compensation from three companies said to have had a role in the inferno.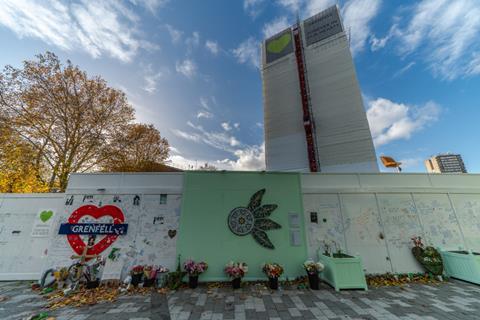 But District Judge Michael Baylson last week said it would be more efficient to try the case in the UK, given the ongoing Grenfell Tower Inquiry into the blaze and the availability of witnesses and potential co-defendants.
The suit was filed last year against refrigerator maker Whirlpool, based in Michigan; Pittsburgh-based cladding manufacturer Arconic and insulation maker Celotex, whose corporate parent, French manufacturer Saint-Gobain, has its US headquarters in Philadelphia.
Lawyers representing almost all of the 72 people who died in the fire, and more than 100 victims who survived the tragedy, filed the lawsuit last summer.
The plaintiff's lawyer Robert Mongeluzzi, who filed the suit, said his clients were considering their options, including an appeal of the ruling.