Government also reveals set-up cost for every Nightingale – as bill for English facilities set to hit half a billion
Scottish architecture practice Keppie was paid almost £70,000 for its work on the NHS Louisa Jordan field hospital in Glasgow, according to figures released by a government minister.
The Scottish government handed the practice £69,615 for its work converting the city's SEC exhibition centre into a hospital, which cost almost £31m.
The figure was revealed as part of a written answer provided to the House of Lords by health minister Lord Bethell last week breaking down the costs for all the temporary field hospitals built in response to the first wave of the pandemic.
Bethell also revealed the total cost for all the English surge hospitals is projected to rise to £532m by 2022, including set-up, running costs, stand-by costs, and decommissioning.
The Louisa Jordan was always intended to be used as a step-down facility for recovering covid patients and as a community hospital, not as an intensive care unit like the English Nightingales. It was used for orthopaedic and plastic surgery outpatient consultations from the start of July last year. It is now set to be re-assigned as a vaccination centre.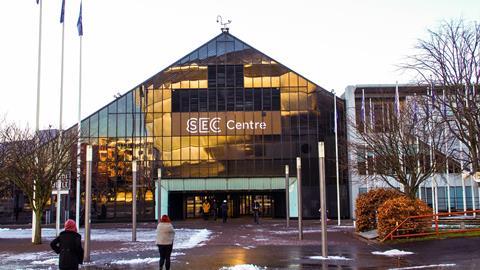 The government's documents also reveal what that the four contractors on the project were paid. Balfour Beatty received £4.8m, Kier was paid £4.4m, RMF Health got almost £7m and Graham was handed £909,000.
Colin Carrie, who was one of the Keppie directors who worked on the project, said they worked on a not-for-profit basis. "All the contractors and consultants were part of the NHS supply chain so all the base rates had been previously agreed. Everyone was appointed to this project on a cost-only basis," he said.
Meanwhile, central government revealed the cost of setting up each of its seven Nightingale hospitals in England.
It had previously published estimates by NHS England and NHS Improvement that indicated the set-up cost for the Nightingale hospitals would be around £220m - but it has now admitted the final cost is set to be half a billion pounds.
The health department also revealed the estimated cost of each individual Nightingale hospital.
The Birmingham facility, which was designed by BDP, was the most expensive of the seven projects, costing £66.4m - and is yet to treat a single patient.
Two other BDP-designed hospitals were the next most expensive, with the facility built at the ExCel in London costing £57.4m and the Bam-built hospital in Harrogate coming in at £27.3m.
The Manchester, Sunderland, Bristol and Exeter facilities cost £23.4m, £20.1m, £14.2m and £11.2m respectively.
Nightingale hospital set up costs
| Site | Set up costs £'000 |
| --- | --- |
| London | 57,411 |
| Birmingham | 66,408 |
| Manchester | 23,471 |
| Harrogate | 27,314 |
| Bristol | 14,209 |
| Exeter | 11,163 |
| Sunderland | 20,102 |
| Total | 220,078 |