Lottery supports upgrade work at north London 'Magnificent Seven' cemetery
Kaner Olette Architects' proposals for upgrade work at north London's Abney Park Cemetery are set to go ahead after the project secured £4.4m in funding from the National Lottery.
The practice won planning permission for its scheme for the grade II-listed gothic graveyard in Stoke Newington – one of the capital's so-called "Magnificent Seven" cemeteries – in November last year.
But Hackney council announced last week that work could commence after the funding nod was received from the National Lottery Heritage and Community Funds.
Kaner Olette's proposals include the provision of a new café and classroom at the park's main Stoke Newington High Street entrance and a new accessible entrance on Church Street.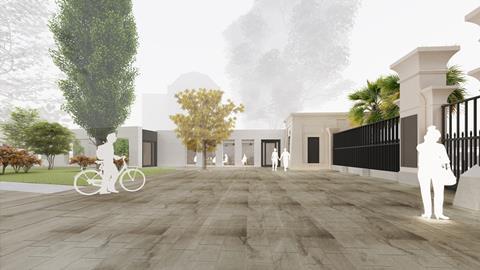 As part of the improvements an environmentally friendly heat pump will be installed in the 12.5ha park to provide heat and hot water to the new buildings.
Abney Park Chapel was designed by William Hosking and is the oldest surviving non-denominational chapel in Europe. It was completed in 1842 and functioned purely as a chapel for funerals – not a place of worship – with its non-denominational design meaning it could be used by anyone.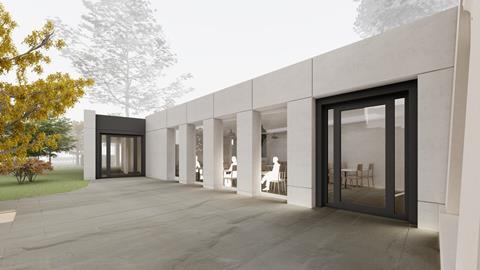 Fire and vandalism gutted the building and saw it placed on Historic England's Heritage at Risk Register. Work to restore the structure of the building was completed in 2017, while interior restoration work will see it get a new floor, new toilet facilities, electricity, lighting and new seating at balcony level.
Hackney mayor Philip Glanville said the authority was thrilled to have received funding for the Abney Park project – to which the council will also contribute an additional £710,000.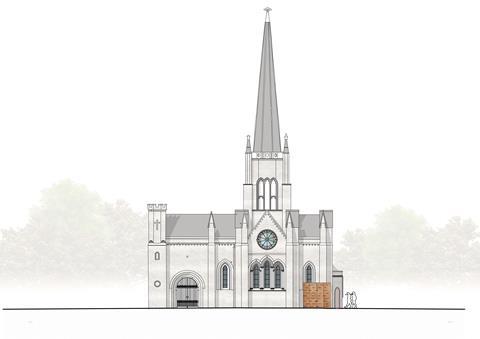 "Abney Park Cemetery has a special place in the hearts of people in Hackney," he said. "Radicals, anti-slavery campaigners and dissenters all form part of its incredible history, which the new cafe, classroom and restored chapel will help to open up to more people and generate income towards the ongoing improvement of the park."
Hackney said Abney Park was the resting place of around 200,000 people. Its memorials range from elaborate monuments to path-side common-grave markers.