Scheme will see building extended and reclad with addition of 21m minaret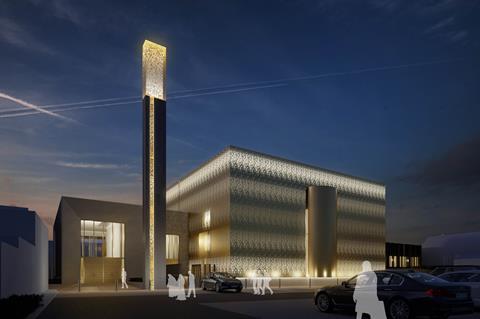 Glasgow-based Inkdesign Architecture has been granted planning permission to extend and reclad the city's oldest mosque in a scheme that will also add a 21m minaret.
The practice's plans for Masjid Noor Mosque will deliver 2,975 sq m of new floorspace with a front, side and rear extension to the building that will provide a new entrance and prayer hall among other facilities.
Inkdesign said the scheme for the mosque, otherwise known as the Mosque of Light, would also feature a private courtyard.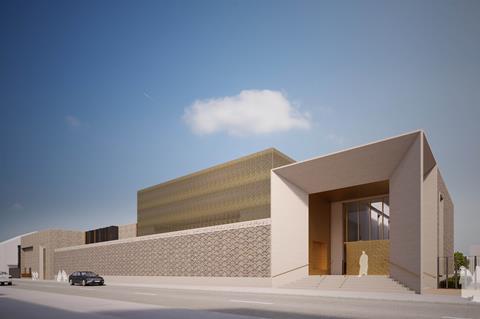 Project lead Maurice Hickey said the design concept focused on flooding light into the building. He said that by day natural light would reflect on to the external structure, while the prayer hall was set to glow at night with an illuminated "golden box" design.
"The client recognised that there was a need for the current mosque to be upgraded and provide additional facilities to serve the community," he said.
"We translated this into a contemporary design that creates a strong vision for a mosque in the 21st century."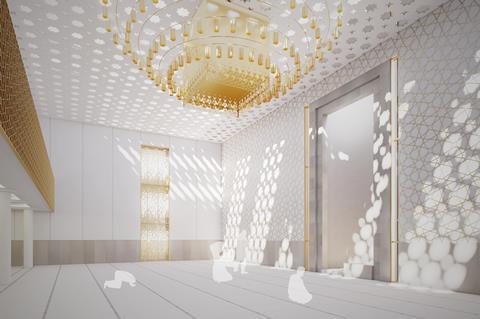 Glasgow city council planning officers recommended the building for approval despite its position on the edge of the East Pollokshields Conservation Area.
"The development proposed would comprehensively alter and enhance the character and appearance of the existing mosque, resulting in a landmark building," they said.
"This redevelopment seeks to address the needs of the existing congregation and would result in a community asset that will serve the changing needs of the local community."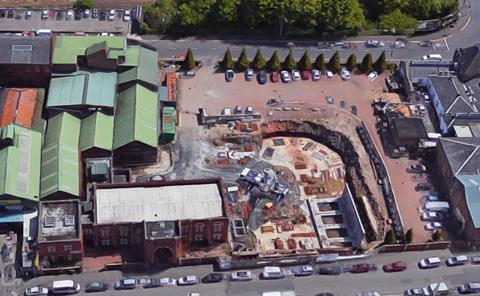 Their report to the May 16 planning applications committee meeting said the building would be clad to "provide a coherent character and architectural style".
Contrasting facing bricks will be used to provide feature detailing to the Forth Street frontage, along with a gold-coloured aluminium cladding panel featuring laser-cut perforations.