French art park features work by more than 45 artists and designers
A twisting nine-story tower designed by Frank Gehry opens today at the centre of an 11ha art park in the southern French city of Arles.
Luma Arles, a "creative campus" within the post-industrial Parc des Ateliers, promises to provide opportunities for artists to experiment, working with peers from other disciplines, curators and audiences. It is the brainchild of Swiss art collector, philanthropist and pharmaceutical heiress Maja Hoffmann.
Gehry's 15,000sq m geometrical building, visible from across the historic city, is formed from four interconnected towers joined by a concrete core and rising from an 18m high glass drum.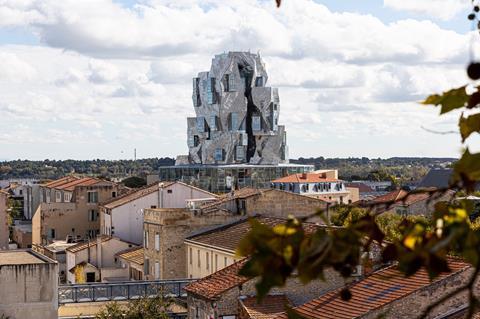 The tower, which has a viewing deck at the top, is clad in 11,000 stainless steel bricks "deformed" by a mechanical process so that each is unique, together reflecting the changing light.
The drum and tower house exhibition galleries, project spaces, research and archive facilities, seminar rooms and a cafe.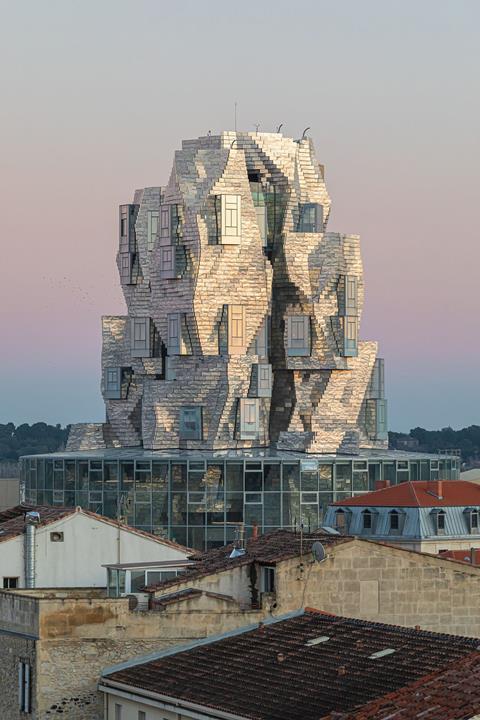 Frank Gehry said: "We wanted to evoke the local, from Van Gogh's Starry Night to the soaring rock clusters you find in the region. Its central drum echoes the plan of the Roman amphitheatre."
Van Gogh spent a year in the city in 1888/89 producing some of his most famous paintings, but eventually suffering psychotic episodes that led to him slicing off his ear andbeing committed to hospital.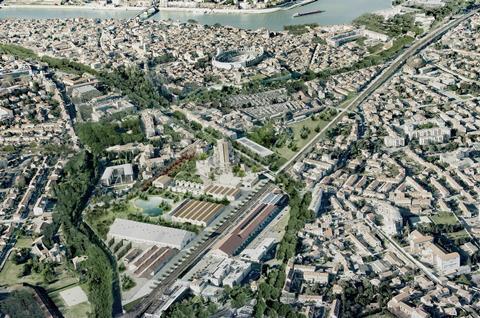 Arles is in Provence, located between two nature reserves, the Camargue wetlands and the mountain range of Les Alpilles, and became a Unesco World Heritage Site in 1981 for its Roman heritage which includes baths, a substantial amphitheatre and a necropolis.
The Parc des Ateliers is home to seven former railway factories, four of which have been renovated by Selldorf Architects as exhibition and performance spaces. The spaces have hosted the influential Les Rencontres photography festival since 1970.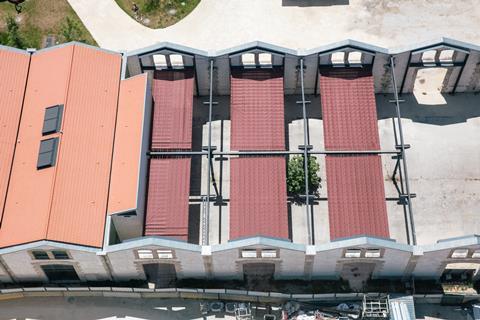 Landscape architect Bas Smets designed Luma's gardens and public park.
The opening programme will include displays of art by more than 45 artists and designers including Ólafur Elíasson, Carsten Holler and Etel Adnan – and a full-scale glow-in-the-dark skatepark by Koo Jeong A.