£6bn regeneration scheme masterplanned by Karakusevic Carson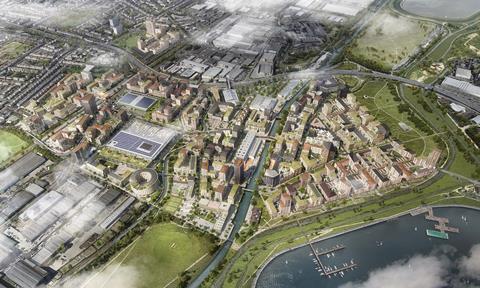 HTA Design and Hawkins Brown have landed the job of designing the first phase of homes at Enfield council's £6bn Meridian Water regeneration scheme in north London.
The pair are working with Galliford Try's Partnerships arm which beat off competition from three other shortlisted firms - Redrow, L&Q and Peabody - for the contract to build 725 homes.
HTA and Hawkins Brown are the appointed architects.
The scheme, due to complete by 2022, has been masterplanned by Karakusevic Carson. Enabling works have already begun around the new Meridian Water railway station.
Colin Ainger, partner at HTA Design, said: "This was a genuinely collaborative effort and we are over the moon with the result. The opportunity to work with Galliford Try in shaping the first phase of Meridian Water is a significant milestone for the practice."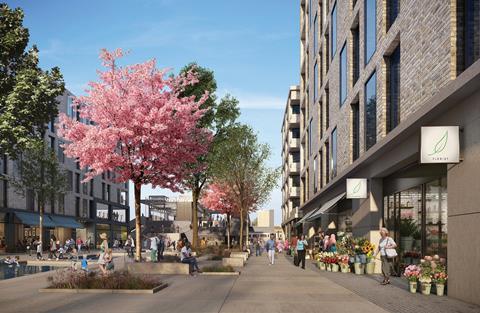 Last year the local authority announced it would be taking over the scheme, which is expected to deliver 10,000 new homes.
Enfield and then-preferred developer Barratt parted company at the end of 2017 after the council said the housebuilder's terms would have represented a "poor deal" for both residents and businesses. Barratt withdrew in October that year, before the local authority could terminate the arrangement.
Speaking about Galliford Try's appointment to build the first phase of housing Enfield council leader Nesil Çalışkan said the firm had "demonstrated it would be able to deliver quality, well-designed homes in a timely manner and social infrastructure that reflects the Meridian Water vision".