Developer puts £300m Norton Folgate mixed-use scheme out to tender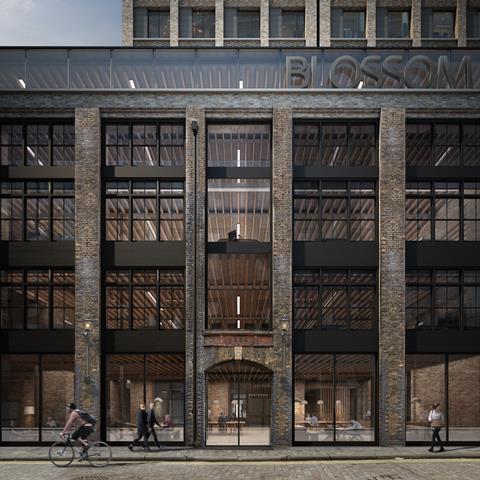 Controversial AHMM-led plans to redevelop part of Spitalfields in east London have hit a roadbump after British Land dropped its contractor.
The developer dealt a huge blow to Kier by deciding not to stick with the struggling firm on the major mixed-use scheme known as Blossom Street and Norton Folgate. It was originally due to be completed last year.
Kier had long been tipped to land the £300m main contract after being appointed to carry out pre-construction work at the City fringe site.
But in a statement, British Land said it was now opening up the job to other firms: "Kier has done a fantastic job leading the pre-construction phase and supporting the enabling works for our Norton Folgate development and we're very grateful for their hard work.
"However, in agreement with Kier, we will be commencing a tender process for the main build contract to find a new partner to take the development forward."
The Norton Folgate proposals, which have been drawn up by an AHMM-led design team, were given the green light in January 2016 by then London mayor Boris Johnson.
Other architects on the 32,000sq m scheme - which consists of seven buildings comprising mainly office space plus 13 shops and 40 flats - are DSDHA, Morris & Company and Stanton Williams. They are all working on individual buildings.
The proposals have been hugely controversial over many years, with historian Dan Cruickshank helping lead the campaign to protect the historic district.
At a heated public meeting at Shoreditch church in 2015 he the plans woud demolish 70% of the Elder Street conservation area and asked how much could be lost before a place ceased to exist. He asked the meeting: "How dare these people feel they can just obliterate this ancient part of London with a corporate open-plan space for profit."
British Land later offered to spare two more warehouses that were originally destined for the wrecker's ball.
Demolition contractor Cantillon is currently on site carrying out work to make way for the 335,000 ft² development.
Kier, which is due to announce its full-year results in September, has faced months of damaging headlines about its financial situation, with new chief executive Andrew Davies beginning a cost-cutting drive which will see 1,200 jobs go by the middle of next year.
Its share price, which at the start of this week last year closed at 924p, has borne the brunt of flagging investor confidence in recent months. At the start of this week, it closed at 81p, a fall of 912%, giving the £4.5bn turnover contractor a market cap of just £127m.
In a statement Kier, whose other major developments in the capital include a building for Facebook at King's Cross, said: "We have mutually agreed not to proceed with the main build element of [Norton Folgate]."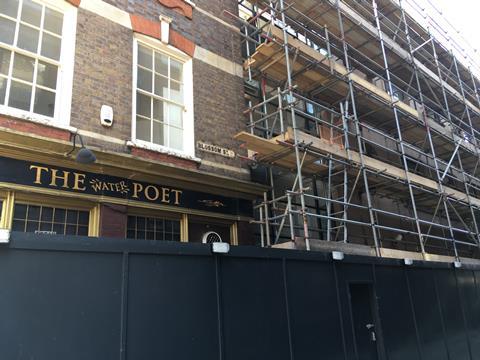 Rivals said British Land's decision was indicative of the sort of issues now facing Kier as it attempts to keep worried clients on side.
One said: "If I was on the pre-construction phase of a job and then it came out to tender like this, I'd be peeved. But if I was facing Kier's financial problems, I'd understand British Land's position."
And one major London developer added: "When you've shareholders to answer to [like British Land], do you really want to work with [Kier], given all the problems they've got?"