Practice to draw up masterplan for a visitor experience at the Centre for Alternative Technology in Powys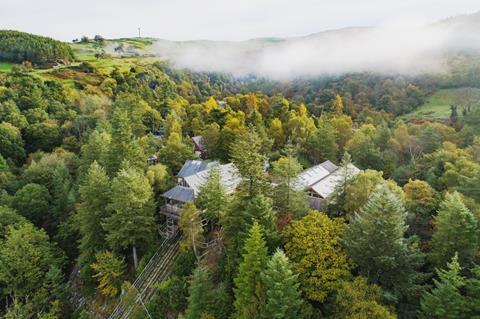 Haworth Tompkins has been appointed to design a major expansion of a historic eco-centre in Wales.
The practice will draw up a masterplan for a new £25m visitor experience at the Centre for Alternative Technology (CAT), an environmental charity and educational complex based in a quarry in western Powys.
Founded in 1973 by businessman Gerard Morgan-Grenville, it originally functioned as an organisation exploring alternative and more sustainable ways of living.
The seven-acre site now offers a range of postgraduate degrees and shorter courses on sustainability, educational programmes for schools and is open to visitors.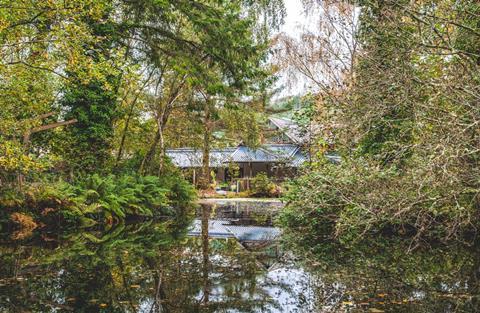 The centre was also awarded a RIBA award in 2011 for the David Lea and Pat Borer-designed Wales Institute for Sustainable Education, which was built from sustainable materials including timber and rammed earth.
CAT said the expansion project would create new sustainable education spaces and an "immersive" tourism experience to "inspire many more people to take action on environmental solutions".
It will be supported by funding from the UK government's Community Renewal Fund, and is among the initial portfolio of schemes for the Mid Wales Growth Deal, which aims to create more jobs in the region.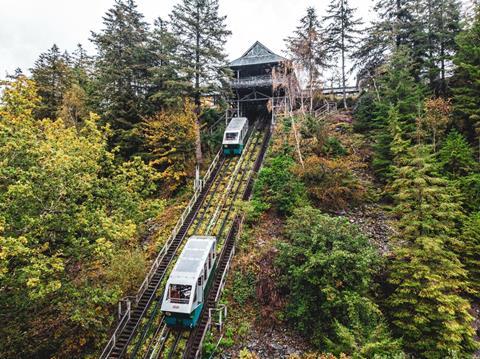 Haworth Tompkins director and project lead Lucy Picardo said the practice, which co-founded the environmental movement Architects Declare, was "acutely aware of the climate and biodiversity emergency the planet faces and the urgent need to take radical positive action".
She added the team was "especially excited to be working with CAT on this project, as it builds upon our own experience and interest to go further, adopting regenerative principles to achieve long-term positive impacts, for both the community and environment".
CAT is set to start a consultation period with local people and businesses to help develop a business case for public and private centre investment.
The plans will be shaped by research over the coming months with the proposals focused on expanding CAT's capacity to provide skills and knowledge on net zero, the centre said.