Backbench MP set to propose bill on reducing embodied carbon in construction projects
Managing the fallout from allegations of parties at Number 10 has distracted the government from moving faster in achieving its net zero goals, ministers have been told.
Simon Wyatt, a partner and environmental lead at Cundall, said ministers had not come up with a plan to put commitments agreed at last November's COP26 climate conference into action amid months of media scrutiny over the "partygate" scandal.
A redacted report by senior civil servant Sue Gray published on Monday found that at least 16 social gatherings had taken place in Downing Street during lockdown restrictions, with 12 currently under investigation by the Met police.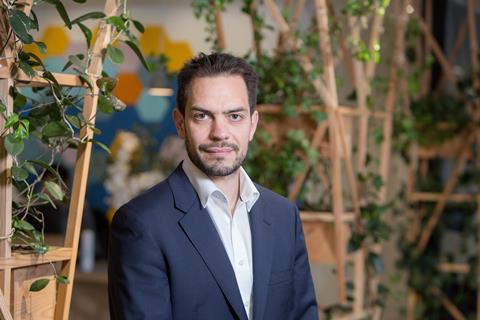 Wyatt's comments come as backbench Conservative MP Duncan Baker prepares to propose a bill to parliament this afternoon which would amend building regulations to include mandatory assessments and limits on embodied carbon in projects.
The Embodied Carbon Bill would require construction firms to "measure, report and reduce against aligned targets of embodied carbon" as soon as next year, according to Baker.
But Wyatt told Building Design the proposals should have been made by ministers at the time of the COP26 conference rather than being left to a backbench MP to take up the cause more than two months after the Glasgow summit.
He said: "It should have come before COP26 or if not before, immediately after, championed by the government with a raft of other measures.
"But they don't seem to have done anything after COP26 and that's probably because they're distracted by what's going on in the media at the moment."
He added: "It's encouraging that this has been brought forward [by Baker] but it would be better if it was coming from someone like [business secretary] Kwasi Kwarteng and someone with a bit more profile."
Addressing embodied carbon, which is emitted by the production and use of materials, is also only "one part of the solution", according to Mace chief of staff Hannah Vickers.
She said: "While this will start the debate on [embodied carbon], what happens with operational carbon? You'd need similar legislation on that through the planning process.
"Helpful as it is to have backbench MPs tabling specific motions you need the whole system to work because it starts to stifle development if you don't have that designed as a system rather than specific interventions."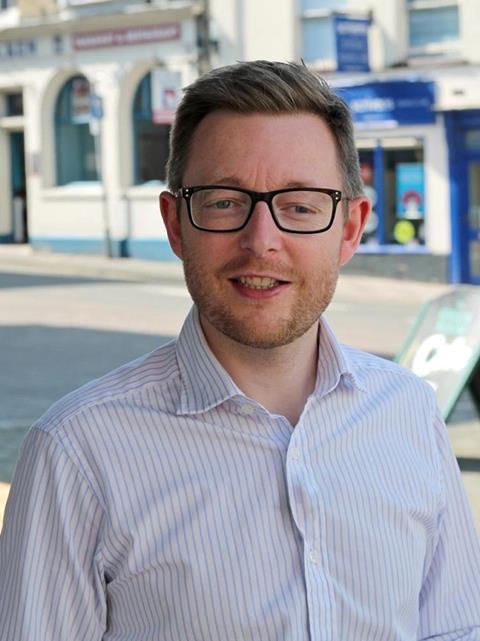 But Baker, who is the MP for North Norfolk and sits on the cross-party Environmental Audit Select Committee, said that embodied carbon is an issue which politicians "still don't talk about enough".
He said the government is "missing a trick" to reduce a significant share of the UK's greenhouse gas emissions by limiting embodied carbon in construction, which totals between 40 and 50 million tonnes each year - more than aviation and shipping combined.
He added he is "convinced" that the industry is ready for the regulations and is "telling government that they want this".
The bill, which will be read out in the House of Commons after today's Prime Minister's Questions, has been based on a set of proposals on limiting embodied carbon drafted by five construction industry experts on net zero.
Known as Part Z, the initiative is being backed by more than 100 industry heavyweights such as Cundall, Laing O'Rourke, Arcadis and Arup, as well as architects including Wilkinson Eyre, Hopkins, Haworth Tompkins, Waugh Thistleton and Allies & Morrison.
It is proposing mandatory reporting of whole-life carbon on non-residential projects by January next year and on residential projects by January 2025.
Feilden Clegg Bradley Studios' net zero lead Tim den Dekker, one of the proposal's five authors, said the dates were chosen because "we feel that that's where the industry is in its readiness".
He added: "We've picked a strategy that we think is sensible given how ready industry is and in terms of government's speed in enacting legislation. We try to be realistic."
But den Dekker admitted that the authors had still not been invited to meet with government officials or ministers, despite the focus around net zero in the build-up to COP26. "They know we're here to talk to them and we're ready to advise them. We'd love to," he said.
Vickers said that while she was not "overly concerned at this stage" that ministers were losing focus on the net zero agenda, she said the industry needed "clarity" on which interventions the government intended to make.
"We do now need to see the regulations being drafted and for the government's plans to start moving forward," she said.
"You can appreciate the government's attention has been focused very much on covid the last few months. I'm sure that's not how they had anticipated the winter going but coming out of that now I think it is very timely to have this debate because I'm hoping this will kickstart the government into actioning some of the stuff that they've set out plans for."
Vickers added that ministers could row back on the amount of funding earmarked for reducing carbon emissions in construction "given the state of the government finances".
More than £400bn has been spent on the furlough scheme during the pandemic, with much of the government's spending priorities now focused on social care and fixing the NHS backlog.
Baker's proposal comes a week after COP26 president and former business secretary Alok Sharma said the agreements reached at the climate summit were "just words on a page" and would "wither on the vine" unless governments around the world put them into action.