Fire engineer provides first evidence to Grenfell inquiry after three-month covid suspension
A senior fire engineer did not think cladding Grenfell Tower would pose any "particular issues or problems", the inquiry into the 2017 blaze has heard.
On the first day of evidence in nearly three months, it was revealed that Clare Barker, the former principal fire engineer at fire safety consultant Exova, did not suggest any proposed cladding system needed to have a separate fire safety assessment during a meeting in July 2012.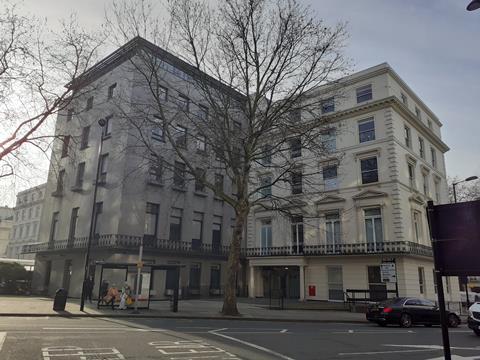 Barker, who is based in Warrington, said she was involved with the Grenfell Tower refurbishment project between July and August 2012 and she then passed the project on to a London-based colleague, Terrance Ashton, who was off ill during her involvement.
The inquiry's chief lawyer, Richard Millett, asked Barker: "Given that you knew Grenfell Tower would be overclad, although not the details, did you raise the need to carry out a fire assessment specifically in relation to the proposed cladding system as the proposal then stood?
"At the time did you consider that cladding this building would present any particular issues or problems with regard to fire safety?"
She answered no to both questions.
An Exova fee proposal document also revealed the project's scope of works was "based on the assumption that a detailed appraisal is not required of the structural fire protection to the loadbearing elements of the structure or of the fire compartmentation within the building".
Asked why that was assumed, Barker said: "I would say it was assumed that, because the building was a concrete building, that it possessed the necessary fire resistance.
"As well as because of the time it was constructed, it was required to be a building with two hours' fire resistance to the structural elements."
The inquiry continues, with Ashton set to provide evidence for the rest of the week.