Project involves new public square as well as major transport upgrades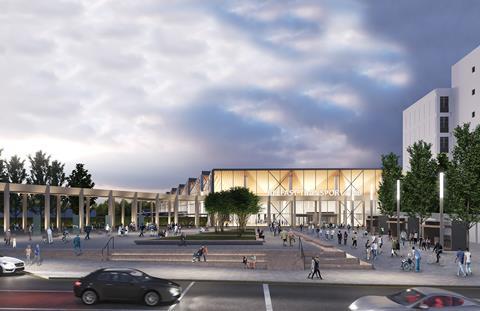 John McAslan & Partners and Arup have won planning for Belfast's new transport hub.
The regeneration project will incorporate a station concourse, 26 bus stands, eight railway platforms, cycle and taxi provision, parking, and a bus maintenance area.
There will also be a new public square and improvements to public realm, roads and infrastructure.
Temporary structures for bus operations during construction and temporary site construction compounds are also part of the project.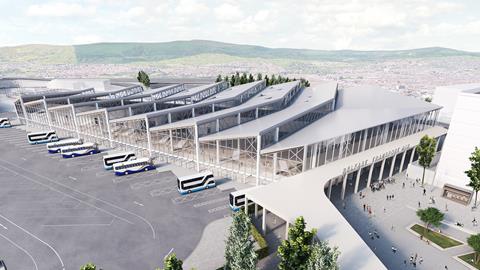 Located on Translink property near the current Europa Bus Centre and Great Victoria Street Stations, the hub will be a key part of a new district which has been branded Weavers Cross.
The project will result in the release of 10 acres of city centre development space which will form part of the wider Weavers Cross redevelopment project.
John McAslan, chairman of John McAslan & Partners said: "This major development of an integrated bus and rail transport facility will form a key gateway into Belfast's city centre.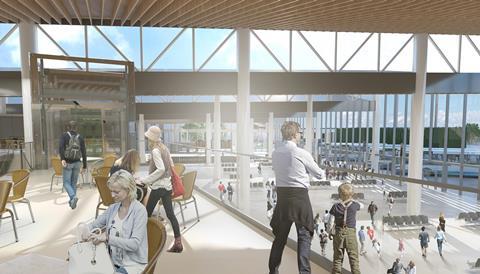 "Our proposal improves permeability across the site, integrates the new station with the existing city grain and creates new civic spaces – a high-quality urban realm befitting this progressive and ambitious city."
It will take about five years to complete.
Translink group chief executive Chris Conway described it as a "further milestone in the transformation of public transport in Northern Ireland.
"It is hugely important as the main transport gateway, with rail, coach and bus connections to all parts of Northern Ireland and beyond," he added.