New guidance issued by MHCLG last night
The government has taken the unprecedented step of effectively suspending the housing market to uphold coronavirus social distancing rules.
New guidance issued by the ministry of housing last night instructs estate agents to work remotely, prohibits homeowners from allowing buyers to visit their home and advises people to delay moving "where possible".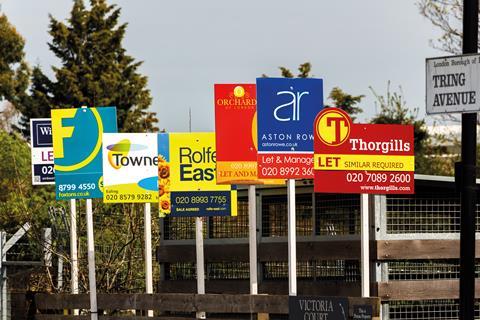 The ministry said: "You can speak to estate agents over the phone and they will be able to give you general advice about the local property market and handle certain matters remotely but they will not be able to start actively marketing your home in the usual manner."
The move followed calls from banks to freeze the market due to the risk of granting credit in a highly volatile economy.
Legal uncertainties and changing valuations, with estate agent Savills expecting house prices to fall by up to 10% in the short term, have led to the government's decision.
Banks including Barclays and Lloyds have started withdrawing mortgages to focus on new customers.
Barclays said it will not offer mortgages to customers with a deposit of less than 40% of the property value, though remortgaging deals will still be available.
Banks have also reported being deluged with calls from customers worried about how the virus outbreak affect their finances, with many requesting mortgage holidays.