Peabody planning homes at former Ford Dagenham car factory in east London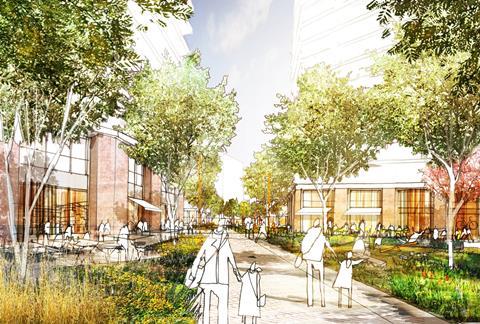 Peabody is planning on building 1,500 homes on the site of the former Ford car plant in Dagenham after receiving an £80m grant from the Greater London Authority (GLA).
The funding from City Hall's Affordable Housing Programme has enabled the housing association to acquire the 45-acre site at the historic Ford Dagenham stamping plant, which opened in 1931 and produced over 10 million cars before closing in 2013.
PRP has been appointed as masterplanner of the site, which is thought could eventually support around 3,000 homes.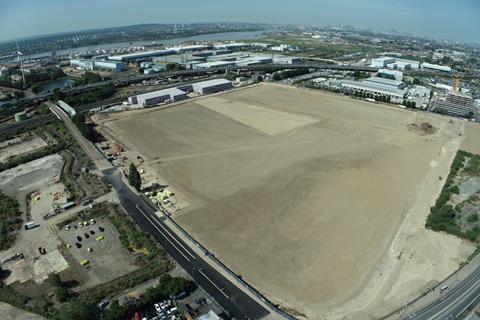 Current landowners Europe Capital and its advisors St Congar Land have already extracted more than 322,000 tonnes of material from the site as part of a four-year ground remediation project to prepare the land for housing.
Peabody chief executive Brendan Sarsfield said the former car factory was "a really important part of the industrial and social history of Britain," adding that the scheme was a "fantastic opportunity to bring the empty site back into use".
Construction is expected to start by March 2023, subject to final confirmation of the land sale, with the aim of completing the scheme by March 2028.
The site, which neighbours Dagenham Dock train station, is close to the disused power station where the City of London's historic Smithfield, Billingsgate and New Spitalfields markets, designed by Chetwoods, are set to relocate.
It is also a short walk from the future location of what will be London's largest film studio, which is set to be built on a 22-acre former pharmaceutical factory site.
London mayor Sadiq Khan said that the former industrial Dagenham Docks area will be "comprehensively transformed" over the next decade.
Earlier this year, Peabody announced the five design teams which had been shortlisted to masterplan the colossal £8bn Thamesmead regeneration project in south-east London.
The 250-acre scheme, known as Thamesmead Waterfront, is set to provide at least 11,500 new homes plus commercial and leisure space across more than a mile of undeveloped river frontage at the sprawling estate made famous by the film A Clockwork Orange.