Wobbly bridge to close for fourth time next month to replace degraded membrane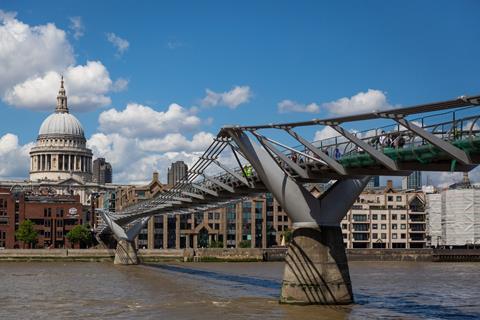 London's Millennium Bridge will close for three weeks in October for "urgent" repairs set to be carried out by FM Conway.
It is at least the fourth time the Foster & Partners-designed crossing, famously dubbed the "wobbly bridge" after it was closed two days after opening in 2000 because of strong lateral swaying, has been shut to the public.
The City Bridge Foundation, the 900-year-old charity that owns and maintains the bridge, said a synthetic membrane which separates the aluminium deck from the underlying steel structure had degraded and needed replacing.
The organisation's chairman Giles Shilson admitted the bridge had "started to show its age".
"The separation layer under the bridge deck has started to degrade, which means it's having an adverse effect on the bridge deck and needs addressing urgently," he said.
"Replacing this layer is a time-consuming process, meaning we have no option but to close the bridge for three weeks and to work round the clock to get it done as quickly as possible.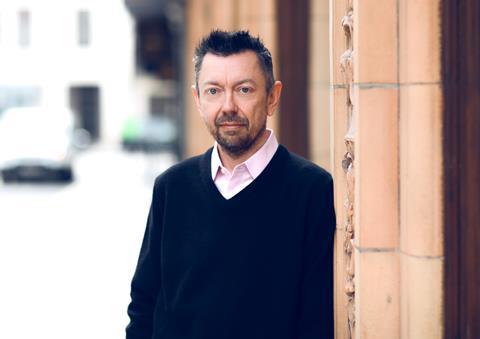 "We're sorry for any inconvenience but hope people will understand we do need to do this work, and will see the benefits after we give the bridge a much-needed deep clean that will leave it looking as good as new."
The bridge will close at 8am on Saturday, 14 October and reopen on Sunday, 5 November, with pedestrian diversion routes to be set up along Southwark Bridge and Blackfriars Bridge.
Built by Sir Robert McAlpine and Nordic firm Monberg & Thorsen, with engineering by Arup, the bridge was dedicated by the Queen as a "symbol of the new millennium" when it first opened.
Its dramatic sideways movement immediately alarmed users, and work to fix the problem was started in May 2001 and completed in January 2002, with the bridge re-opening the following month.
Despite the repair job largely solving the problem, the national press coverage surrounding the botched opening has ensured it has kept its nickname.
It has closed a further two times for inspections of the dampers which were installed to prevent the wobbling, with the last closure in 2012.
Foster & Partners nor any other firm involved in the bridge's original design and construction will be involved in the repair or cleaning work, a spokesperson for the City Bridge Foundation said.