Sheffield could slice departmental headcount by more than a quarter, leak suggests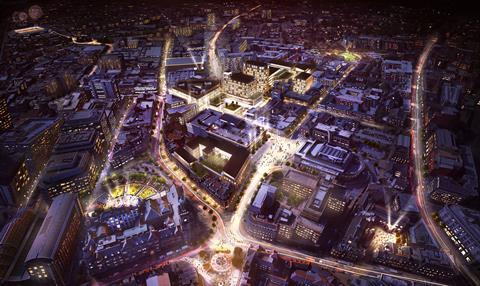 One of Britain's biggest cities could cut dozens of planning officers from its payroll against the backdrop of a projected £23.7m funding gap for the next financial year.
Sheffield's "managing employee reduction" review has already drawn fire from the Victorian Society because of its impact on the city's built heritage, while its headcount reductions would stand in stark contrast to RIBA's general election manifesto call for planning departments to be better resourced.
Details of the city council's restructuring, leaked to an industry magazine, suggested that up to 28 full-time planning roles would be cut at Sheffield, while some vacancies would also not be filled – slashing the department's headcount from 100 to 64.
The latest Ministry of Housing, Communities and Local Government statistics rank Sheffield at number 252 out of 353 local authorities in terms of the speed of major development decisions.
According to the dataset, the council dealt with 84.6% of major applications within the stipulated 13-week timescale, or within time limits agreed with developers, in the two years to the end of June this year. A separate data table shows the city determined a total of 2,433 planning applications in the year to June, more than half of them householder developments.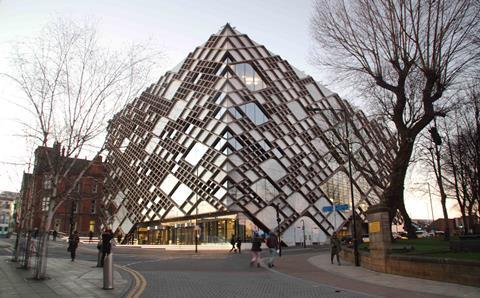 Among the changes thought to be under consideration as part of Sheffield's review is the disbandment of the council's urban design team and a double-figure reduction in the size of the planning policy team.
Victorian Society director Christopher Costelloe said the cuts were "deeply concerning" for the safeguarding of the city's heritage.
"The proposed evisceration of Sheffield's planning department is part of a wider nationwide problem," he said.
"If our finite historic buildings are left unprotected through cuts to the departments put in place to defend them, Sheffield risks losing the historic fabric which makes the city unique."
Capacity within England's planning departments has long been a concern of RIBA, and a bugbear of architects keen to see schemes of all sizes progress in a timely manner.
RIBA's "manifesto" for next month's general election calls on whichever party takes power to properly resource local planning departments to equip them to deal with the housing crisis and allow them to take a long-term view of the infrastructure requirements of their areas.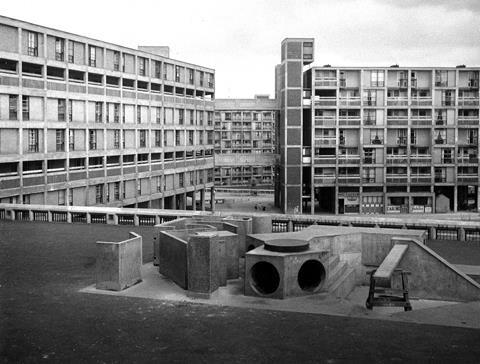 "The lack of effective and integrated planning means that too many poor quality and unpopular developments continue to win approval against the interests of local communities," it says.
"Local councils need proper resourcing and the confidence to know that if they reject a poorly designed scheme they won't see their decisions overturned by national politicians."
In particular, RIBA is seeking increased investment for local authority planning departments so that they are "empowered and resourced to promote high-quality placemaking", including delivering local plans with design and development guidance that can provide greater certainty for developers and reassurance for communities.
The manifesto calls for a new era of proactive planning rather than a laissez-faire development epitomised by office-to-residential conversions enabled without full planning permission.
"Rather than seeking to bypass planning altogether, the next government should give local authorities the resources they need," it says.
"Permitted development and viability loopholes in the planning system need to be closed to create a level playing field that ensures that all homes and buildings meet the same scrutiny, sustainability, safety and quality standards."
Building Design asked Sheffield city council when the review of its planning department was due to finish, what the impact on its application processing was anticipated to be, and how much it expected to save by the measure.
Director of city growth Edward Highfield said he was unable to comment on the final numbers of planning officers affected because the authority was still in a period of consultation with staff and unions. But he said the process was expected to be completed early next year, adding that the authority continually reviewed its services to ensure the best interests of the city were served.
"The proposed restructure will consolidate the planning and building control service around clear objectives and priorities, with sufficient resources to deliver effective and timely services, including capacity to respond to conservation and design-related issues," Highfield said.
"Our priority and main concern is our members of staff that are affected at this time, and all their concerns will be discussed prior to any decisions being made."
Last month Sheffield said its medium-term financial analysis had identified a £23.7m funding gap for the 2020-21 financial year, "taking the cumulative total of savings and financial pressures to £480m over the last 10 years".
It said a £19.3m package of savings being progressed as part of the budget round would bring the funding gap down to £4m over the next financial year.
Postscript
This story was updated at 10.45am on 2 December 2019 to include a comment from Sheffield city council