More than 500 homes will be built at Stockwell site
ESA Architecture has been given the green light for a 570-home housing scheme on the site of Lambeth hospital in south London.
The plans, which were approved by Lambeth council last week, will see the 2.54ha plot transformed to residential use after being a hospital for 150 years.
They will see the construction of nine blocks, most of which are around seven storeys in height, surrounding an 18-storey tower in a low-rise residential area of Stockwell.
The scheme, which is not scheduled to begin construction until 2024, will replace a mostly two-storey complex of buildings built in the late 1990s which is currently used as a mental health facility by the South London and Maudsley NHS Foundation Trust.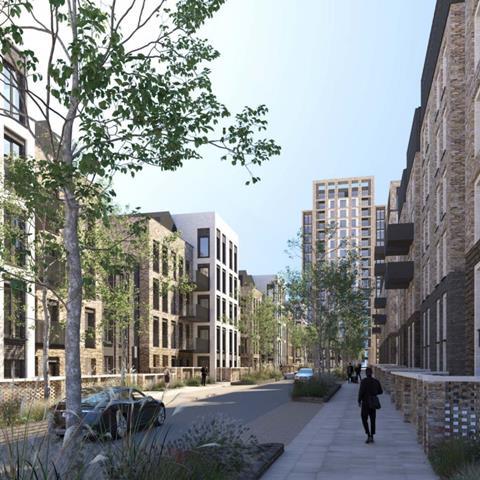 There has been a hospital on the Landor Road site since 1871 but the trust said the current buildings are no longer fit to provide modern mental health services.
It announced proposals in 2019 to regenerate the site to raise funds for the relocation of the existing facilities to a new purpose-built centre at Maudsley Hospital in Denmark Hill.