Tower project would replace post-war livery hall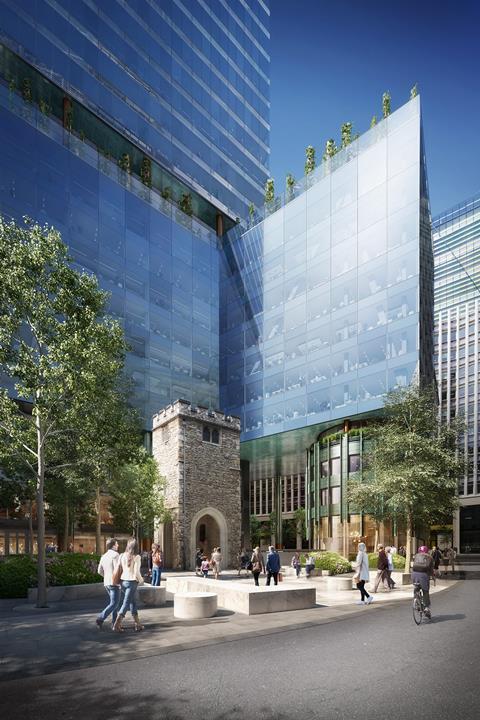 A 36-storey office building with a living green wall running all the way up it has been drawn up by 1 Undershaft architect, Eric Parry.
The scheme at 50 Fenchurch Street, opposite Parry's 120 Fenchurch Street and a couple of blocks from the delayed Undershaft project, is the proposed new home of 500-year-old City livery company, the Clothworkers' Company.
The 150m tall project would involve the demolition of the existing 1950s livery hall, designed by Herbert Austen Hall and refurbished by Donald Insall in the 1980s.
It will include a replacement underground Livery Hall for the company topped by retail and the 62,000sq m new speculative office building, public roof garden and winter garden and a new public space based around a restored grade I church tower.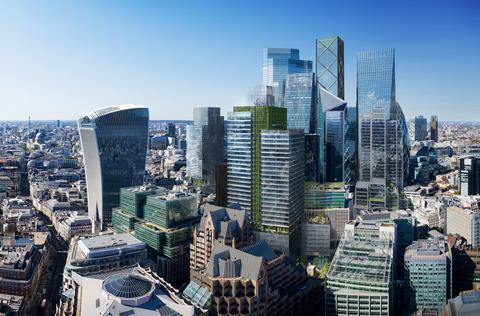 The scheme's backers say it will provide more than 3,000sq m of new public space, half of it on the ground floor. The double-height winter garden will be located on the 10th floor and will be accessible by the public year round, although the developer has not yet detailed the opening hours.
The grade I tower, the Tower of All Hallows Staining, which was built around 1320, and the grade II Lambe's Chapel Crypt, which dates from 1200, will both be restored under the plans.
Eric Parry, of Eric Parry Architects, said: "The design journey of this urban proposition has been one of the most remarkable alignments between commerce, culture and the public realm that I have experienced."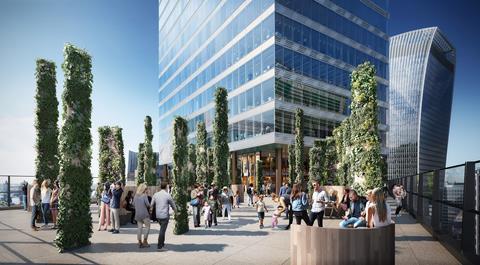 The designs, which were the subject of a public consultation last week, are set to go into planning by the end of this year.
Arup is engineer on the Capital Real Estate Partners project.