Architect warns new delays could hit projects - but insists practice has turned corner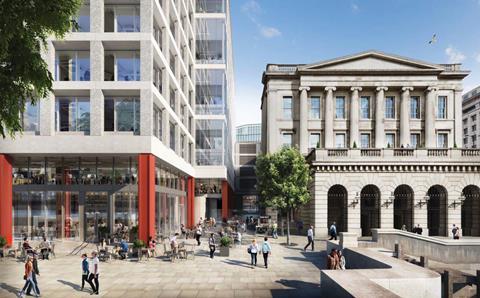 Eric Parry Architects, the practice behind 1 Undershaft and 120 Fenchurch Street in the City of London, insisted this year would be positive despite posting a £1.5m pre-tax loss in 2018.
Describing last year as one of "investment and readjustment" in its reports and accounts filed with Companies House, the practice said reduced workloads had forced it to cut staff numbers from 94 to 80 in the year to the end of July 2018.
Eight of the firm's 68-strong professional team were let go, along with five support staff and one from the management team.
Losses mushroomed from 2017's £44,000 pre-tax deficit, on turnover down 23% at £5.5m.
Delays to schemes included hold-ups on phases four and six at Chelsea Barracks, and while a number of subsequent projects had been inching forward the architect warned there was a "major risk that the general air of uncertainty causes some of these projects to stall again".
Brexit had also contributed to uncertainty, "hence the process of investment decision-making takes longer".
But the firm said the forecast for the year ending July 2019 was "positive with secured project funding".
It added that it hoped to recruit "younger staff" while promoting members of its core team.
The group said it had won "several major projects" since July 2018, which had been generating turnover in the second half of the current financial year and would continue to contribute "substantial turnover" for the next few years.
Eric Parry's proposals for Seal House, next to the grade II* Fishmongers' Hall in the City, received planning last month. The new building (pictured) replaces a seven-storey 1970s block by William Holford & Partners with a new 12-storey block complete with roof terrace. The current building is linked to Fishmongers' Hall and the new scheme would provide a replacement link.