Glenigan review finds project start values have fallen for the fourth month in a row
Developers may be scaling back or cancelling projects because of mounting cost pressures, contractors have been warned as a new report said January saw the lowest value of project starts since the start of the first covid-19 lockdown.
Rhys Gadsby, senior economist at information provider Glenigan, said ongoing issues with material prices and a deteriorating economic outlook may be prompting clients to look again at the viability of their projects.
The value of construction project starts fell for the fourth month in a row in January, according to the firm's latest survey of the industry.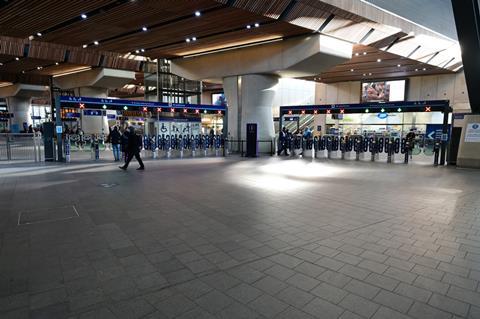 It found that the value of work starting on site for projects worth less than £100m was 31% lower than a year ago. The rate of decline is more than double the number for December, which saw a 15% year-on-year decline.
Residential projects saw the weakest performance last month, dropping to nearly half, 45%, of the start values seen a year ago and 20% below the preceding three-month period.
The value of non-residential project starts, which have been declining since June last year, also dropped into negative year-on-year figures for the first time last month at 8% below the values seen in January 2021.
Gadsby said: "Project starts were abnormally weak in January, with the value during the latest three month period being at its lowest since the first national lockdown in spring 2020.
"Labour and materials availability problems that have affected the industry for many months are continuing to hold back any form of recovery."
He added that material prices and increasing economic gloom may be "prompting some clients and developers to review projects' costings and viability, delaying the start of work on site."
The firm's economics director Allan Wilen said developers will be wanting to "check their numbers to see that they're projects which still stack up given the potential economic headwinds we're facing this year, with high inflation and interest rates on the rise as well".
January also saw office project starts also falling by 36% against the previous year and some 37% against the previous three months. The period coincides with the government's work from home guidance introduced to combat the Omicron variant of covid-19.
But most non-residential sectors performed poorly, with the usually buoyant industrial sector falling by 18% against the previous quarter. Retail starts were down 8% on the previous quarter and 17% on a year ago, while health projects were down by 14% and 21% respectively.
Wilen said the safest sectors for contractors to focus on this year are likely to include social housing and hotel and leisure, both of which saw month-on-month increases in terms of project start values. Hotels and leisure was the only sector to see growth against the previous year as well as the previous quarer, with project start values up 23% on January 2021.
He also said firms should keep an eye on the office sector in expectation of an increase in refurbishment projects as covid cases fall and more staff return to workplaces.
The Glenigan findings were at odds with the latest IHS Markit/CIPS survey which last week said growing commercial work helped construction improve output last month. And the RIBA's most recent Future Trends sentiment survey found architects predicting a strong start to the year despite delays and shortages pushing up prices.