Council insisted Buckley Gray Yeoman scheme include LGBTQ+ venue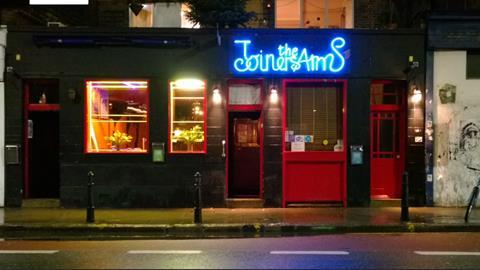 Developer Regal London has announced that it will fund the creation of a temporary LGBTQ+ venue in Hackney during the construction of its permanent Buckley Gray Yeoman-designed replacement for a much-loved institution.
The mixed-use scheme on Hackney Road has obtained a resolution to grant planning approval and will include a new venue to replace the site's former Joiner's Arms pub.
The LGBTQ+ venue, which closed in 2015, was frequented by stars including Alexander McQueen and was seen as the epicentre of Hackney's gay night life.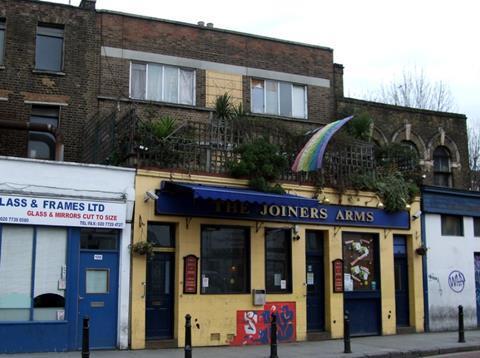 Campaigners succeeded in getting the former pub the status of an asset of community value after its closure, with Tower Hamlets council later laying down a planning condition that any redevelopment must include an LGBTQ+ venue.
The condition, which was imposed because the area had lost almost three-quarters of its LGBTQ+ venues since 2006, is believed to be the first of its kind.
Regal London, which bought the site in 2014, said it will provide £100,000 in funding towards the fit-out and set-up of a temporary off-site venue in Tower Hamlets during construction of the Hackney Road scheme.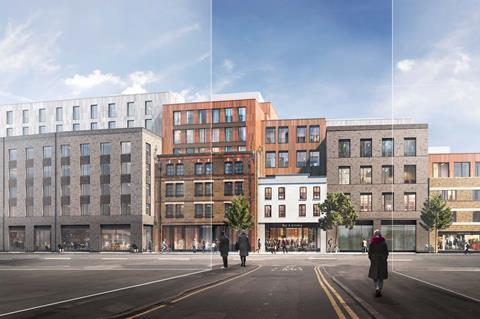 The developer also said it will contribute a further £138,000 to the operation of the permanent venue after construction is completed - and will provide the first 18 months of the venue's lease rent-free.
When complete, the 4,000sq ft venue will be larger than the previous one, with the scheme also set to include a new hotel, nearly 40,000sq ft of office space, nine homes and retail space.
Adrian Lindsay, senior architect at Buckley Gray Yeoman, said the historic industrial character of the site was a key design consideration.
"Our design uses a stepped approach and a clear verticality to the façade to relate to the surrounding context and honour the retained facades at 130 and 116-118 Hackney Road - examples of heritage and local importance," he said.
"Furthermore, the proposed massing has been carefully formulated considering the historic plot grain, while the material palette has been sensitively designed to address the character of the existing buildings and to ensure the new additions sit harmoniously together with the retained building fabric."